Kalki Koechlin's Womanifesto for general elections 2014
Hindustantimes.com |
, New Delhi
Sweta Kaushal
Mar 27, 2014 04:53 PM IST
Congress has released its poll manifesto while BJP and AAP are yet to come out with theirs. Actor Kalki Koechlin has some women-specific suggestions for the political parties, given the importance crime against women as an issue will have in the Lok Sabha polls.
Actor has come up with a '' for the upcoming general elections.
The other women behind this initiative are advocate Karuna Nundy, Kavita Krishnan of the All India Progressive Women Association, Centre for Advocacy and Research executive director Akhila Sivadas and Kavita Srivastava of the Peoples' Union of Civil Liberties.
It suggests that political parties should include issues like women's safety and rights in their poll manifestos.
A petition on Avaaz.org was filed on March 8. Avaaz is an online group that helps reach out to the people and takes their opinions on issues raised by those who have filed petitions on the website.
The Womanifesto reminds the readers about how high the level of grotesque violence against women in our society has reached.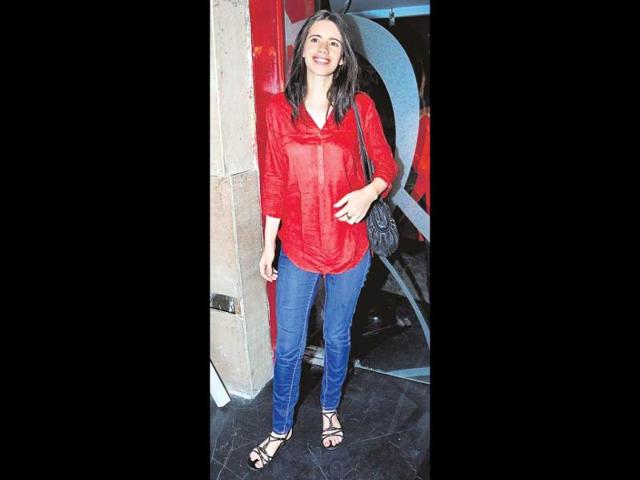 The petition claims that Aam Admi Party's (AAP) manifesto, yet to be released, "endorses the Womanifesto". It further seeks people's support to ensure that "Congress and BJP know that their votes depend" on how much they care for women's safety and rights.
The page where the Womanifesto is displayed incorporates options to contact the various political parties. The page has the phone numbers, Twitter and Facebook accounts of BJP, Congress, Aam Admi Party, Janta Dal United and Bahujan Samaj Party so the readers can directly contact these parties.
The petition has a clear six-point agenda for the betterment of women and their safety in our country.
1.Educate for equality: Bring in better public education system.

2.Make laws accountable: Each department involved in delivering justice should have clearly stated action plan for the same.

3.Put women in power: Support Women's Reservation Bill and disqualify anyone who has committed a crime of gender discrimination.

4.Police for the people: Zero tolerance for moral policing and ensure a comprehensive response protocol for the police.

5.Quick delivery of justice: Bring in laws and ensure their implementation to punish the criminals of gender discrimination.

6.Financial stability: Ensure secure, dignified and remunerative employment for women.


Women's safety and rights on parties' manifesto
While and AAP, two of the three in the country, are yet to announce their manifesto for the general elections, has already included these suggestions in their manifesto for the polls."