Background score of our films is on a par with Hollywood movies: Nakul Abhyankar
Jan 11, 2023 03:01 PM IST
Singer-composer Nakul Abhyankar talks about working on multiple projects across different languages, working with AR Rahman and Mani Ratnam for PS1 and creating soundscapes that would music producers in Hollywood envious
To say singer-composer Nakul Abhyankar has his hands full would be an understatement of sorts. As we speak to him, the 32-year-old is working on as many as eight projects — a combination of movies and web series across different languages. But, he's in no mood to slow down anytime soon!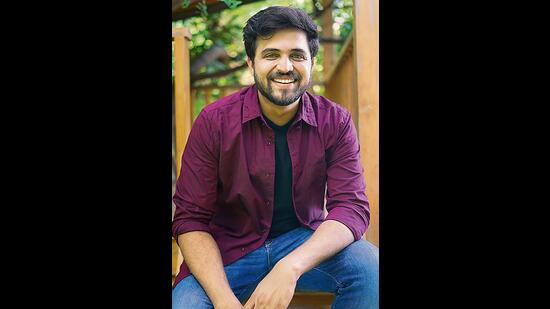 "I have two films lined up for release and at the same time, I am working on four projects simultaneously. I am also working on a couple of more films and a web series. Every project is exciting and has its own challenges. I am hungry to do more work," he tells us.
As someone who has worked across languages, including Hindi, Tamil and Kannada, Abhyankar acknowledges the recent developements in the industry that have resulted in the blurring of lines between film industries of all regions.
"Films come out in different languages, but anyone in the country can see and relate to them these days. In that sense, storytelling has become better and technology has also helped a lot in bringing these different industries together. But, the only difference it has reflects in the production and mixing value. Now, background score is on a par with that of a Hollywood film. We have started creating that kind of music. So, there's no change in terms of the creative process, but in terms of production," he explains.
Having sung the track Chola Chola in the first instalment of filmmaker Mani Ratnam's magnum opus, Ponniyan Selvan, Abhyankar is once again teaming up with Ratnam and music composer AR Rahman, for the second instalment of the film.
"We have started work on PS 2. Mani sir and Rahman sir are among the most celebrated [director-composer] duos in our film industry. What you learn from [working with] them, you can't learn even if you were to pay a million bucks to someone! I am truly lucky and I consider myself blessed to be able to work with them both," he gushes.
Interact with the author on Twitter/@sammysamarth