Kamakshi Khanna on writing songs about mental health: They help me cope with my emotions
Jan 28, 2023 07:05 PM IST
Indie singer Kamakshi Khanna explains why she talks about mental health in her songs and how writing songs in English comes naturally to her.
Singer Kamakshi Khanna's happiness knew no bounds when her independent single Duur got featured in Madhuri Dixit starrer The Fame Game (2022). Khanna, who is also known for her viral song Qareeb, has now released a new single Breathe which is written along the lines of anxiety and self-doubt. She reveals it is one of the oldest compositions of hers but it is now that she planned to release.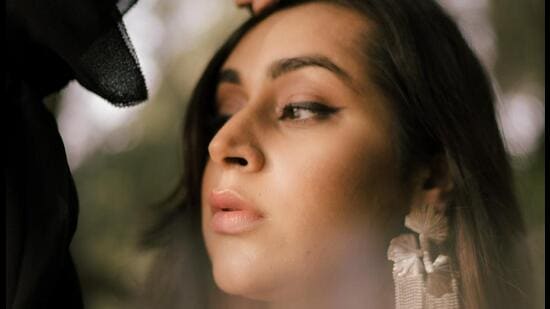 Her new single, according to the crooner is a representation of a war which you could have with another person or it feels like a war in your own mind. "The instrumentation also reflects the same. It just goes up and down and towards the end, the key change is a place where you are fighting back and you are trying to break out of it," says Khanna, adding that her songs are like time stamps for her and represent where she is in her life.
Ask why is it important to talk about mental health via music, she asserts, "A few of my last important releases like Duur, Qareeb, Swimming and even the latest Breathe - all these songs are about mental health. They help me cope and help me understand my emotions. My songs come from a slightly selfish place and I feel a lot better when I put them out there. Songwriting helps me in making sense of my emotions and the hope is that somebody could hear it."
Khanna says her latest single will perfectly fit on the movie Everything Everywhere All at Once. She also tells us that her songs are inspired from British indie singer Lianne La Havas while she also enjoys local acts such as The Yellow Diary, Rajan, Tanmaya, Akansha Sethi and Abhilasha Sinha.
While some of her biggest hits are in Hindi, she believes writing in English comes naturally to her because she thinks in English. "I love writing in Hindi too but there is a little more struggle," says Khanna. She adds her biggest hits like Qareeb, and Duur are in Hindi but she was afraid of the response she would.
She further adds, "You are always in fear because you want your music to reach people but if you look at Instagram these days, there are so many English songs from random artistes from different parts of the world that have gone viral."
Khanna believes people are listening to all kinds of music today. "Music is a feeling and language should not hold anybody back. I think it is a misconception as none of us really know what the audience wants. You never know when it resonates with them," she ends.