Narrating stories, one song at a time
Feb 06, 2023 01:13 PM IST
Actor-singer Taaruk Raina talks about how he draws inspiration from a diverse range of artists, and is determined to bring his unique style and stories to the masses
After winning the hearts of people with his soulful song Kho Gaye from web series Mismatched Season 2 (2022), actor-musician Taaruk Raina recently came out with his first solo single Narazi.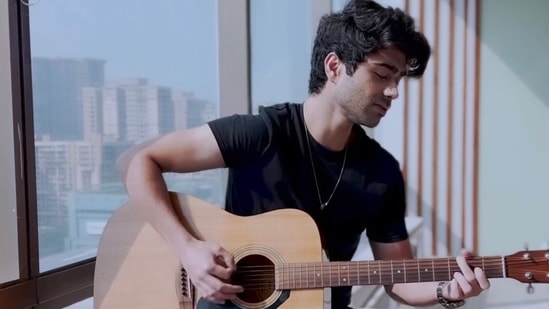 A self-proclaimed pop music enthusiast, the 28-year-old cites John Mayer, Adele, and Justin Timberlake as some of his biggest musical influences. When asked about his creative process, he says, "I want to tell stories through music and have people experience and visualise a song with music."
Stay tuned with breaking news on HT Channel on Facebook.
Join Now
And that's exactly what he does with Narazi, a personal ballad about reconciliation and loss. The track which was a long time in the making, saw Taruk draw inspiration from his own experiences in relationships, whether it be with family, lovers, or friends.
"There's always a point when things are difficult to say and are left unsaid. That's a massive problem as to why things can't be solved and you can't move on from them," he explains.
No stranger to obstacles in the industry, Raina insists he's not one to be deterred and aims to make it big in the music industry while accepting that the path to the top will be full of challenges.
"It's tough to get a break in the music industry. If you don't know anybody, then it gets tough to figure out where to go. But at some point, you overcome these obstacles and realise that you don't need anyone," he says, adding, "thanks to the times we live in, things have gotten a lot easier in the independent space, at least logistically. You can upload your music yourself, record, and make videos yourself."
The impact of social media and technology on the music industry is a topic of much debate, but Raina has a refreshing take on it. "Social media has undoubtedly helped me promote my music and connect with fans, but at the same time, I also think one should not depend on it completely. Music is not just content, it's a feeling, an expression, and it's immortal," he says.
In a world where the role of technology in the music industry is constantly evolving, Raina is also understands the power and importance of live music itself. "There's nothing like performing on stage and seeing people in person. That's a different ball game altogether," he signs off.