Reema Maya on her second short film Nocturnal Burger premiering at Sundance Film Festival 2023
Jan 18, 2023 09:12 AM IST
Nocturnal Burger, directed by Reema Maya, will have its world premiere soon at Sundance Film Festival 2023 and this is her second film to premiere at the festival. In an exclusive interview with Hindustan Times, she talks about exploring the subject of child abuse in the short film.
Filmmaker Reema Maya says it is her duty as a filmmaker to talk about subjects that affect the society around her. Reema's latest short film Nocturnal Burger talks about child abuse and the trauma surrounding abuse. The short film is all set for its world premiere on January 21 at the Sundance Film Festival 2023 under the US Fiction Short Films' section. (Also read: How independent Indian filmmakers are making their mark)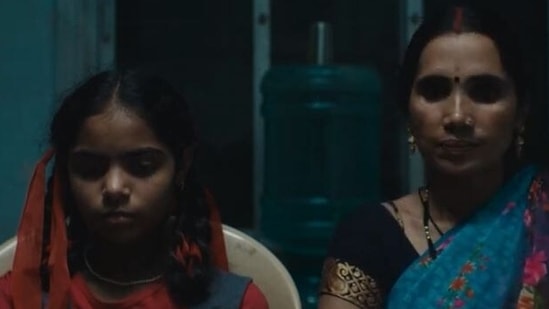 The short film features Bebo Madiwal, Millo Sunka, Trupti Khamkar, Shrikant Mohan Yadav, Pushpendra Singh, Somnath Mondal, Vicky Shinde and Mukesh Pachode. Prior to Nocturnal Burger, Reema's short film Counterfeit Kunkoo also premiered at Sundance Film Festival in 2018. In this interview, she talks about the sensitive subject that Nocturnal Burger explores, working with children on a film about child abuse, and more.
What inspired you to make Nocturnal Burger?
It was an unfortunate incident that happened, when I was coming back home (many years ago), and I came across a vehicle in which something unfortunate was happening with a child. We intervened and complained to the cops. That was a heavy night and it has stayed with me ever since. This was the story that was bubbling up inside me because it was emblematic of something really important. Almost all of us have gone through some form of abuse as kids and most of us have not received any justice, (most of our experiences) have not been validated.
There are times when kids don't realise what is happening, and then there are times when they confide in an adult, but no one believes them. That results in a lot with a lot of unresolved trauma. What was significant about this night was that the kid at least got some justice. She's not going to have to wonder what happened to her and whether or not she had done anything wrong.
The film explores many aspects of abuse, not just the young girl, and how one processes trauma.
It was important for me to tell, not just tell one story, but to explore the themes of abuse and trauma. There are immediate and long-term consequences (of trauma). So, through different characters we look at the immediate consequences of trauma, the chronic and long-term ways in which it can affect your life, even 10 or 20 years later. The idea of abuse, trauma, its consequences, and how we deal with them in our psyche, is escapism and fantasy - that is the theme that I wanted to explore.
How do you handle kids on sets when working on a subject like the one in Nocturnal Burger?
We made an effort to sort of emotionally protect the kids on set. They did not know the context of the conversation, and they were never in a position where they have to be touched inappropriately for any reason. That was definitely something that we were constantly mindful of. They knew only as much as what the actual kid would know, and understand at the point.
Your film steers clear of showing the violence and abuse. What was the thought behind it?
I wanted to be really mindful of the fact, I did not want to depict any of the abuse, visually. You don't want to end up, involuntarily, fetishizing something that we are critiquing, especially something as sensitive.
What is the one theme that will always be there in your films?
As a filmmaker, I hope to work for the social consciousness, that will always be there in all my independent work. Perhaps a little bit in my commercial work and music as well.