Vamshi Paidipally to those calling Varisu 'TV serial': 'They keep people engrossed in evenings, don't degrade anything'
Jan 17, 2023 03:39 PM IST
Varisu director Vamshi Paidipally has lashed out at those who said the film feels like a TV serial. He said TV shows keep people engrossed in the evening.
Filmmaker Vamshi Paidipally has reacted to the criticism by some that Varisu has a heavy TV serial hangover. In a latest interview, he asked how can people call it a serial when they don't realize the hard work that goes into making films. He also said TV serials shouldn't be degraded as they keep so many people engrossed in the evenings at home. Also read: Both Vijay's Varisu, Ajith Kumar's Thunivu breach ₹100 cr club in India over the opening weekend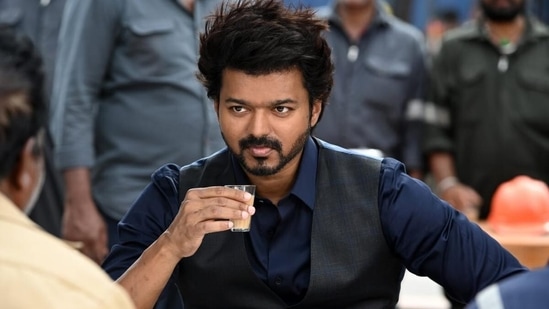 Varisu is a family drama with Vijay and Rashmika Mandanna in the lead. The film also stars R. Sarathkumar, Prabhu, Jayasudha, Prakash Raj, Srikanth and others.
In a post release interview with Cinema Vikatan, Vamshi opened up on the criticism Varisu has received from a section of the audience who've said it feels like a TV serial. "You know how tough it is to make a film these days? Do you know how much a team is working out there to make a film work? You know how much hard work people are putting in to entertain audiences? Brother, it's not a joke. There are so many sacrifices every filmmaker is making," Vamshi said.
He went on to talk about the hard work actor Vijay, whom he describes as one of the biggest stars in the country, puts in to rehearse his dance steps and dialogues. "What do you mean it's like TV serial? Why are you degrading TV serials? Do you know how many people its keeping engrossed in the evenings. Go home and see your uncle and grandma watching serials. Their lives are getting engaged due to these serials. Don't degrade anything, brother. That's also creative job. This is also one. If you want to put down people, remember you're putting down yourself," he further added.
Reacting to the clip, some called Vamshi "very rude" in sharing his opinion. One user wrote: "Everyone works hard. Rehearsing steps and practicing dialogues is an actor's responsibility…not something to be glorified. People called a bad movie bad. Learn from it and try to grow instead of becoming emotional. You people earn in 100s of crores. Be more responsible for the work you do (sic)." Another user wrote: "So only cinema people are working hard? Rest of the public are living their dreams? People have the right to say what they want after paying their hard earned money to watch a movie. Sheer arrogance from the director after making such a substandard movie (sic)."
One more person said, "This tone is threatening. You know how much effort audiences take to watch a film? The cost and time. You should respect people's feedback. You can't call out openly like this @directorvamshi You didn't make the best of best film remember (sic)."
ott:10