The Kapil Sharma Show: Sidharth Sagar dismisses reports of his exit from show, says 'aisa kuch nahi hai'
Feb 02, 2023 10:06 PM IST
Sidharth Sagar reacted to reports of his exit from The Kapil Sharma Show due to renumeration issues. He called them 'fake news.'
Comedian Sidharth Sagar recently denied reports of him quitting The Kapil Sharma Show. The show led by Kapil Sharma witnessed Krushna Abhishek's exit earlier. Now reports claimed that Sidharth parted ways due to monetary differences with the producers. However, he called any such claims 'fake news' in a new interaction. Also read: Kapil Sharma praises Sumona Chakravarti for improvising her lines for first time in 10 years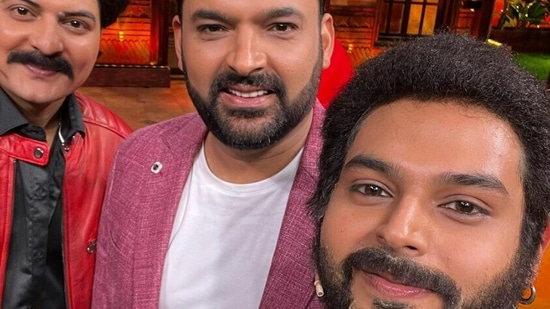 The Kapil Sharma Show returned on Sony TV on September 10 last year. It is features regulars such as Kapil Sharma who appears as Kappu Sharma and Sumona Chakravarty, his wife Bindu. Besides them, Chandan Prabhakar as Kappu's friend Chandan and Kiku Sharda are also a part of the third season. However, Krushna didn't return to revive his role this time.
Reacting to reports of quitting the show, Sidharth told Indian Express, "Aisa kuch nahi hai (There's nothing like this). It's all fake news." when asked whether he is filming for the upcoming episodes of the show, he added, "I did not shoot for the last few episodes. But team se abhi baat huyi hai meri (I just spoke to the team)."
Earlier, a report of ETimes claimed that Sidharth had a monetary disagreement with the show producers, which triggered his decision to quit. He reportedly asked for a hike, which was denied. Responding to these claims, Sidharth also said, "I have no reaction since I don't even know what has been out in the media. Mujhe nahi pata kya reports aayi hai, maine nahi dekha (I don't know what reports are claiming, I haven't seen them)."
Last month, Krushna revealed that he will work with Kapil soon. During an interview he praised Kapil's show and also said that people asked him not to join it claiming that Kapil had an 'attitude'. The Bol Bachchan actor asserted that he works for money and wants a lot of it.
He told Indian Express, "I love Kapil, I love the show. He is such a great talent, he is like a friend and brother, who has taken such good care of me over the years. There were people who would tell me he has changed, attitude aagaya hai (he has an attitude), don't join his show. But let me tell you, the man is such a hard-working artist. The way he creates comedy does stand up, and takes the team along, it's not an easy job. For us, after doing this for years, it really becomes difficult to create new content. You tend to ask yourself 'ab naya kya (what can be new)?' However, that man, and that show is doing something different each time and making people laugh. It's a great show."