Vishal Kotian on Karan Kundrra suspecting his friendship with Tejasswi Prakash: 'Would have smacked him in the head'
Dec 02, 2021 08:16 AM IST
In a new interview with Hindustan Times, Vishal Kotian talks about discovering that Karan Kundrra had cast doubts on his friendship with Tejasswi Prakash.
Vishal Kotian, who is one of the latest contestants on Bigg Boss 15 to be evicted from the ongoing reality show, has responded to his co-contestant and close friend Karan Kundrra casting doubts on Tejasswi Prakash's friendship with Vishal.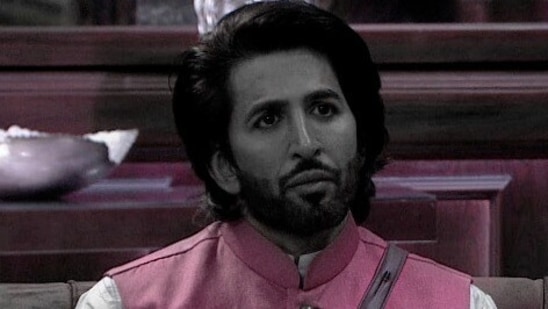 In an interview with Hindustan Times, Vishal said Karan Kundrra never said anything to his face inside the Bigg Boss 15 house. Vishal was shocked to know about Karan's thoughts after he came to know about them post his own eviction.
Talking about Tejasswi Prakash and how Karan had doubts over their friendship, Vishal said, "Tejasswi is the closest friend to me. Teja and Vishal have proved to the world that a girl and a boy can be friends. Karan is a huge fan of Maine Pyar Kiya. He is mad, I got to know after I came out that he was doubting me."
Vishal added, "For me, Teja is a friend, and gender does not matter, if it does then it is not friendship. Had I known then, uske sir pe tapli maarta aur bolta ladka ladki dost ho sakte hain ye dekh. Mere saamne bada sweet tha, bolta that bhai bhai peeche se ye. (I would have smacked him on his head and told him 'See this is how a girl and a boy can be friends. He used to be so friendly with me, and this is what he actually thought)? I am shocked."
Vishal named Umar Riaz as the best player on Bigg Boss 15 right now but added, "He should stop following Karan Kundrra to understand his own potential. He needs to understand that he is real. He came from zero and became a hero. He needs to understand that now is the time to leave Karan and play his own game. Otherwise, no one will notice him anymore."
Also read: Neha responds to claim that she gave Pratik 'lap dance', forgot she was married
Vishal Kotian, Jay Bhanushali, and Tejasswi Prakash had formed the Sholay-like trio -Jai-Veeru-Basanti inside the house. Of these, Tejasswi would be Basanti and Jay was Jai while Vishal was Veeru.