Tabbar director Ajitpal Singh opens up on working on show after cancer diagnosis: 'Took me seven months to figure out'
Nov 13, 2021 07:14 AM IST
Tabbar, a crime-thriller featuring Pavan Malhotra and Supriya Pathak, is winning the hearts of audiences as well as critics. In his interview with Hindustan Times, show director Ajitpal Singh talks about working on the show.
Tabbar director Ajitpal Singh, who made his web series debut with the show, has opened up working on the show soon after being diagnosed with thyroid cancer. Starring Pavan Malhotra, Supriya Pathak, and Ranvir Shorey in pivotal roles, Tabbar is being praised by audiences and critics.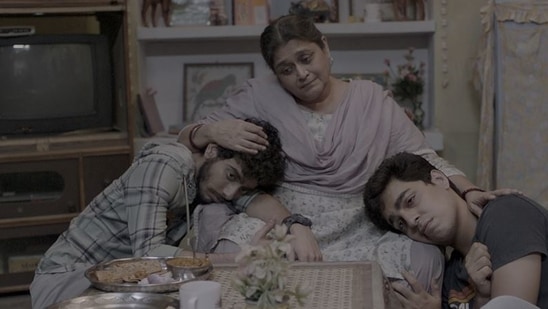 Ajitpal was diagnosed with thyroid cancer just before he started shooting Tabbar. He went for surgery early this year and returned to work soon after the surgery. "It took me seven months to figure out that I had cancer," he said.
Talking about Tabbar, he said, "In terms of plots, twists, and turns, there were many more of those. We made the plot simpler so that we could focus on making the characters complex. Then, together we found the theme of the show. You cannot just depend on the story alone, you need to know what is it that you want to say in the story and what you want to say with the theme."
He also said that it was only at the editing stage that Baba Farid's couplets came into the picture. Each episode of Tabbar begins with a couplet about suffering and all of those are by Baba Farid. "When Sony liked the spiritual direction things took with the Gurbani in the background. That is when we wanted to explore what else could we add to it."
One of the recurrent imageries used in the show is that of a crow visiting the house of the protagonists. A crow's visit is considered bad omen but only in the western culture. Talking about it, Ajitpal Singh said, "I always had a problem with that crow. Even in Punjab, the crow is not a bad omen. Crow is not considered a bad omen in our culture. But it was written in the script. I also had issues with it, but I just shot it."
He added, "Even in Punjab, we say you will have guests when a crow comes to your house. It is only in foreign countries that they consider the crow a bad omen."
"I wish I had one more week of shooting. But then, I guess that will happen with all projects. You always feel you can improve on what you have done," he added.
The filmmaker also shared that he would love his women characters to have a better arc in his stories. "I wish we had given more screen space to Palak's (played by Nupur Nagpal) and Sargun's (played by Supriya Pathak) characters. All male writers getting together, trying to write women characters (have similar problems). I see that often. Many of them, at the beginning of their journey, do not even know how to write a woman character."
He added, "Women are like tools, tools that can be picked up and placed at various spots in the story, as per the convenience of the male characters. Women are used to simply resolve plot points for the men's arcs. And, that happens even in art-house cinema."