Quiet forts and their noisy stories: Shebaba by Renuka Narayanan
Jul 02, 2017 07:42 AM IST
The history of our forts tell us that people across communities should visit each other, share food, friendship and activities as individuals, not blocs.
The reality is that here we are together and we'd best get along and make the best of it. Like the Pejawar Mutt swamiji at Udupi and peaceful people across communities, visit each other, share food, friendship and activities as individuals, not blocs.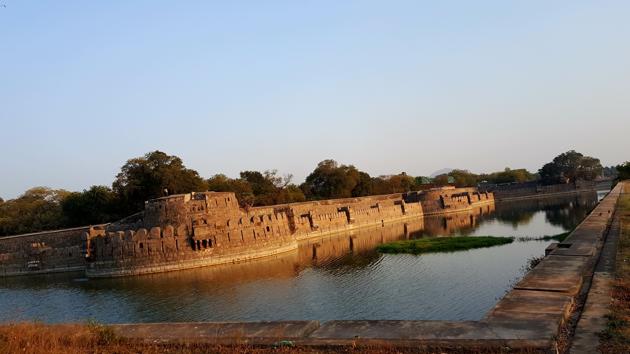 And speaking of South India, last week I finally got to see 'Seringapatam' (Srirangapatna) near Mysore. I recall what I know of the first mutiny against the British. It took place on 10th July, 1806 at Vellore Fort, in modern Tamil Nadu. Vellore Fort was built in the 14th century in the days of the Vijayanagar Empire. It was taken over by Shivaji in 1677 and by the East India Company in 1768.
Stay tuned with breaking news on HT Channel on Facebook.
Join Now
The British had tried to make their troops look more soldierly with a new dress code and a new turban, and this had upset Hindu men, who wanted to retain their caste marks and earrings. It also upset Muslim men, who wanted to retain their beards. These sepoys were incited to revolt by Tipu's many sons and daughters, who lived a luxurious life with large retinues to wait on them within Vellore Fort after the fall of Srirangapatna in 1799. They were also mocked in the bazaar by fakirs who were sent by old associates of Tipu reportedly in league with the Marathas of central India and the French in Pondicherry.
Some sepoys garrisoned at Vellore who were former soldiers in Tipu's army began to openly abuse their new masters. The news of trouble brewing was carried to the British by a fellow-sepoy, Mustafa Baig, for which the British later rewarded him with a subedar's pension for life.
Flustered by word of the tip-off, the rebel sepoys broke out in Vellore Fort earlier than planned by killing their garrison commander and another English officer and chased the other officers into hiding. But since nobody had a proper plan, the mutineers then began to loot the British quarters without further thought. A quick dash to the rescue by Major Rollo Gillespie and his troops from Arcot town fourteen miles away had won the day for the British within eight hours and they had blown the captured mutineers to bits from cannons.
The British officers who had ordered the new dress code had been recalled to England and their orders had been cancelled. Sir William Bentinck, Governor of Madras, had been dismissed.
But the British had taken out their fury only on the political rebels in their employ, not on Tipu's family. They sent the family away to Calcutta, far from its area of influence, just as they were to send away Bahadur Shah Zafar, whom we cannot rightly call "the last king of Delhi" (that was the King-Emperor of India, George the Sixth). A hundred cannons reportedly boomed every year on King George's birthday in Delhi, Calcutta, Bombay and Madras, as they had boomed since the days of Kaiser-e-Hind Victoria.
Thinking of the peaceful atmosphere of those old forts today, I keenly appreciate how far we've come, and realise how far we have to go.
shebaba09@gmail.com
The views expressed are personal.