The undimmed lustre of two legendary Basra pearls: Shebaba by Renuka Narayanan
Jul 01, 2017 05:16 PM IST
The tale of two Sufi saints from Basra, Iraq, whose legacies shine as brightly as the famous pearls from the region.
Very recently, I found myself accompanying a mother and daughter to their old jeweller before we went on to dinner. On their To Do list for him was the rewiring of a pair of gold 'baalis' or hooped earrings set with clusters of dainty Basra pearls.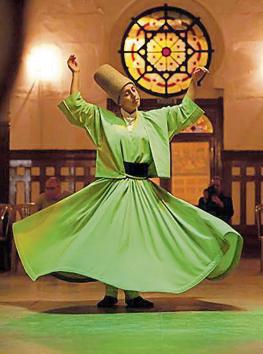 The name comes from the city of Basra in modern-day Iraq since that was the old trading centre. However, these natural pearls are harvested on the coasts of several countries around the Persian Gulf, including Oman, the UAE, Qatar, Bahrain, Saudi Arabia, Kuwait and Iran.
Stay tuned with breaking news on HT Channel on Facebook.
Join Now
Two other 'Basra pearls' began to glow in my head when I saw those earrings — the early Sufis Hasan Basri and Rabia al-Basri.
The story goes that Basri (642-728 CE) was born in Medina and settled in Basra as a gem merchant before he converted to Sufism. Scholars say that only fragments survive of his spiritual and political writing. He famously wrote to an Ummayid Caliph: "Make this world into a bridge over which you cross but do not build on".
We find this ascetic thought inscribed in Persian on the Buland Darwaza of Fatehpur Sikri: 'Isa, son of Mary said, 'The world is a bridge; pass over it but build no houses upon it. He who hopes for a day may hope for eternity, but the world endures just an hour. Spend it in prayer, for the rest is unseen.'
This Sufi code of 'simple living and high thinking' was famously embodied by the woman saint of Basra, Rabia al-Adwiya or Rabia al-Basri. She was a fourth child; her name means 'the fourth' in Arabic. She is said to have lived between 714 (or 718) and 801 CE. Her story is profoundly touching.
Rabia's parents were socially respected but very poor. Her father died when she was a little girl. A great famine tormented Basra soon after and the family had to break up. Rabia was kidnapped by a man on the street and sold as a slave for 6 dirham.
The terrified child clung to the thought of God since no human being around cared for her. She kept very quiet and fasted and prayed as much as she could between her exhausting household chores. One night, her owner woke up and saw her praying silently in the courtyard. It seemed to him that there was a great blaze of light around her, although all the lamps had been put out. Rabia's owner set her free, afraid of divine punishment if he did not.
Rabia moved to the wilderness with a broken pitcher and an old reed mat. Wild deer, mountain goats and ibex were drawn to her. She lived unmolested all her life, if not untaunted. Abashed by her austerity, some men scornfully said that no woman had ever been a prophet. Rabia retorted that ego and 'self-worship' were also male traits. She became a legend for her sincerity and staunchness, a Sufi 'Aparna'…
"We're done, let's go," said my friends, and I wanted to thank them for my inner pilgrimage to Basra.
(The views expressed are personal)