Akshay Kumar shoots in Old Delhi
Oct 27, 2012 01:06 AM IST
Akshay Kumar won over fans when he came to the place he calls home — Chandni Chowk.
It was homecoming for Akshay Kumar who came to Chandni Chowk on Thursday morning to shoot for his new film, Boss. Dressed in a green blazer over a black shirt, Akki, who was shooting on the terrace of Fatehpuri Masjid, waved at his fans as he took in the sight of the bylanes he grew up in.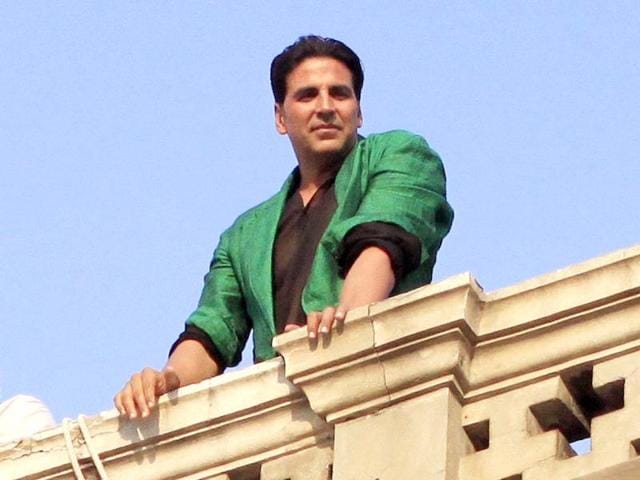 Huge crowds gathered to catch a glimpse of the actor, and the locals waited for hours to see him. One lucky fan managed to sneak in to the heavily guarded terrace to meet his favourite actor. "I actually managed to go up and click a photo with him before the security came," said Nishant Gupta, 10, who had also brought his sisters to meet the actor. "Hamare mohalle ka ladka waapas aaya hai toh achha lag raha hai (A boy from our locality has come back, so it feels good) ," said Raj Kumar Aggarwal, who had come to catch a glimpse of the actor.
Akshay, too, was overwhelmed by all the attention. He wrote on microblogging site Twitter, 'Shooting #LikeABoss in good ol' Dilli for the first schedule of #Boss. The place, my hometown itself makes it a special film for me. Do send in your good wishes, need your love and luck always :)."

Akshay is co-producing the film, directed by Tony D'Souza, who directed Blue (2009), starring the actor.