Airing differences: Political narrative on air quality management in India
Dec 18, 2021 08:25 PM IST
The study has been authored by Santosh Harish, Mandakini Chandra, Sahithi Uppalapati
During the 2019 winter session of Parliament, both Houses discussed air pollution at length, accounting for almost 11 hours of discussions. These happened in the backdrop of an extended period of hazardous air quality in the National Capital Region (NCR). This paper presents a careful reading of these unprecedented discussions on air quality in Parliament, which reflected the growing acknowledgment of this crisis among the political class. As representatives from different parts of the country and across political parties stood up to define the problem, hold government actors and polluters responsible, and present solutions, these speeches give us unique insight into the emergent narrative on air pollution in India. The narratives that elected representatives construct are especially revealing since "politicians do not passively translate evidence into appropriate action, but instead, shape an issue to fit with their ideology, the views and opinions of voters and other actors".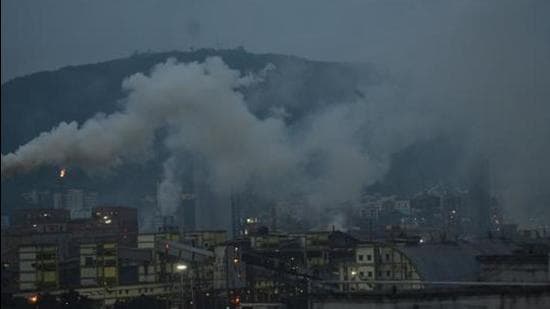 Air pollution exposure is a pan-India, year-round public health crisis estimated to cause the deaths of more than 1.2 million Indians every year. A growing body of global and national evidence suggests that air pollution exposure has adverse impacts on cardiovascular, respiratory, and cognitive health, and reduces the life expectancy of an Indian child by at least 1.5 years. There are several major sources of air pollution in India: power plants and industries; transportation emissions; biomass burning (including household solid fuels and crop residue burning); municipal solid waste burning; and road and construction dust. These sources operate on different geographical scales, span several economic sectors, and involve numerous political and administrative jurisdictions.
Since the nineties, policy efforts to address air pollution have often been at the behest of the judiciary, with the executive being reactive at best. Judicial directions led to some far-reaching changes in Delhi, including the mandatory conversion of vehicles to Compressed Natural Gas, specially tasked authorities, and the forced relocation of hazardous industries outside Delhi. However, many of these directions have been criticised for their "middle class bias" and "bourgeois environmentalism", especially given the peculiarities of the Public Interest Litigation route. On the other hand, air pollution action plans driven by the executive – especially the National Clean Air Programme (NCAP) – have so far been laundry lists of measures, with arbitrary, aspirational timelines and negligible prioritisation.
India's legislature has not played a prominent role in air quality management thus far. Three laws that are now more than three decades old provide the legislative underpinnings of air quality governance: the Water (Prevention and Control of Pollution) Act, 1974; the Air (Prevention and Control of Pollution) Act, 1981 ("the Air Act"); and the Environment (Protection) Act, 1986. These have seen few changes since; the Air Act has been amended only once in 1987. Despite clauses in the Air Act placing significant limits on regulation that have been recognised for decades, no effort has been made to amend these. Individual legislators can do little to amend legislation in the Indian Parliament. The MPs' substantive role in law-making has been in decline for decades, as evidenced by bills being passed with little scrutiny or debate. Only 14 private members' bills have translated to legislation in total, and the last such instance was in 1970.
Air quality seems to have become politically salient in recent years, at least in Delhi. For instance, the Delhi government took out page-long ads in October 2019 claiming that Delhi's pollution levels had significantly reduced.
The study can be accessed here
The study has been authored by Santosh Harish, Mandakini Chandra, Sahithi Uppalapati