Bring cities to the high table of global climate policies
Dec 12, 2022 05:28 PM IST
The article has been authored by Hitesh Vaidya, director and Sayli Mankikar, head, City Climate Alliance, National Institute of Urban Affairs.
New York City mayor Michael Bloomberg once famously said, "While nations talk, but too often drag their heels—cities act". In another context, the COP-27 outcomes and deliverables stated in the 'Sharm el-Sheikh Implementation Plan' will need cities to react, respond and act if countries need to meet global climate commitments in 2023.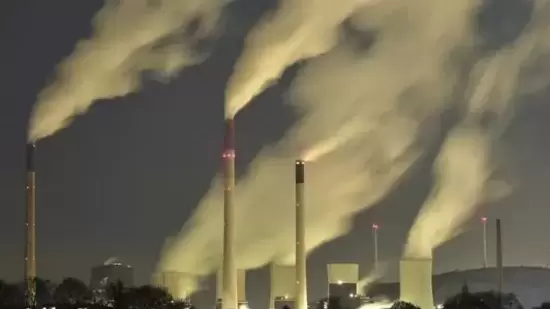 And yet, cities– clubbed under the Local Governments and Municipal Authorities (LGMA) Constituency to the United Nations – do not find a formal role in global climate negotiations and in the implementation of the Paris Agreement. With the growing awareness that the climate war will be won or lost in cities, this will need to change.
Here is why.
In November 2022, climate practitioners, activists, governments, academics, experts and thousands of greenhorns ascended onto the pretty Egyptian resort island of Sharm el-Sheikh for the COP-27, the climate conference of the world led by the United Nations.
Apart from the much-celebrated announcement of the 'lost and damage fund' that will come into play and be detailed only next year, the Sharm el-Sheikh Implementation Plan reaffirmed the commitments of the past COPs, from Kyoto to Paris and Glasgow.
Among many things, the plan welcomes the contribution of the Sixth Assessment Report of the Intergovernmental Panel on Climate Change (IPCC), the UNEP's Adaptation Gap Report 2022, and the Emissions Gap Report 2022. It also resolves to pursue further efforts to limit the temperature increase to 1.5 °C. All these reports put a huge premium on the role of cities - both as emitters and as entities that need to drive climate action. The IPCC report had a clear message for cities- that the time to act is now. It stated that to meet this, global emissions will need to be cut by 45% by 2030.
And for countries like India, where a third of its population is in urban areas, the majority of the burden of climate action is shouldered by cities. Indian cities contribute to 70% of India's greenhouse gas emissions. Also, three quarters of its infrastructure, which will exist in the towns by 2050, is yet to be built. These alarming figures highlight the pressing need for cities to make low-carbon transitions and enhance carbon-rich systems.
The Katowice Committee on Impacts annual reports for 2019 and 2021–2022 require parties to develop tools and methodologies for assessing impact, build capacities for deploying the tools, inform and support climate change mitigation and policies nationally, and develop more replicable and exchangeable case studies.
India has already embarked on the Climate Smart Cities Assessment Framework (CSCAF), a tool for cities to assess their current climate situation and provides a green roadmap for Indian cities to adopt and implement actions.
Similarly, another report by the United Nations' High‐Level Expert Group on the Net Zero Emissions Commitments of Non‐State Entities released during COP-27 talks of how 'cities and regions —play a critical role in getting the world to net-zero no later than 2050'. It spells out how cities will either help scale the ambition and action we need to ensure a sustainable planet or else they strongly increase the likelihood of failure.
India at COP submitted its Long-Term Low Emission Development Strategy (LT-LEDS) where it laid out that climate-resilient urban development in cities will be driven by smart city initiatives, integrated planning of cities for mainstreaming adaptation and enhancing energy and resource efficiency, effective green building codes and rapid developments in innovative solid and liquid waste management.
Two initiatives that took off at the COP-- a campaign and a challenge, respectively have a direct urban mandate. The Cool Coalition launched the Beat the Heat: Nature for Cool Cities Challenge, which will see cities pledging to increase nature-based solutions in their urban areas by 2030 and demonstrate tangible progress by 2025.The 'Roof Over Our Heads 4 global campaign' was launched beginning with community project labs in India. It aims to provide two billion people with resilient, low-carbon, and affordable homes by 2050.
Also, a big first in this COP was the Urbanisation and Climate Ministerial facilitated by UN-Habitat and ICLEI. This brought together ministers and mayors to discuss the challenges of cities and launch the Sustainable Urban Resilience for the Next Generation (SURGe) initiative. This ambitious programme will see the unlocking of urban climate finance and work with national governments, multilateral development banks and the private sector to build resilient cities. In the current scenario, there is a global call for organisations to join and build this initiative for more sustainable urban futures.
Along with SURGe, the High-Level Champions and Marrakech Partnership for Global Climate Action will support the implementation of the Paris Agreement, by enabling collaboration between governments and non-State actors, including cities, regions, businesses, and investors.
In 2022, Prime Minister Narendra Modi announced the flagship vision of Lifestyle for the Environment (LiFE), that calls for a worldwide paradigm shift from mindless and destructive consumption to mindful and deliberate utilisation. This can happen through individual acts, collaborations and a push in cities. The City Climate Alliance which has a presence in over 126 cities and has 70-odd climate partners to boost and matchmake the demand and supply gap in climate action.
Multi-level climate action in cities that commit to accelerated climate action and local climate finance cannot take place if these important sub-national players remain on the fringes. National governments will need to propel the role of urban players and bring them to the negotiation table. This will help them garner direct funds and technical support, which will, in turn, create formally monitored data repositories of cities on their carbon emission reductions and increase their commitments.
As India takes over the G20 presidency, this is an opportunity for cities to get the much needed thrust for achieving its net zero goals . If we want cities to deliver, build decarbonisation and resilience pathways, then bring them to the high table of climate negotiations and policies.
Topics