A purpose-driven digital transformation for nano financing
Dec 12, 2022 05:43 PM IST
The article has been authored by Sucharita Mukherjee, co-founder & CEO, Kaleidofin which enables access to credit for nano-entrepreneurs who have limited collateral, credit history or formal cashflow statements.
A few years ago, I met Ratna, a small business owner and single mother in a village in Gujarat. Her earnings were just enough to make ends meet. But her single-minded goal was to get her daughter to achieve her dreams of becoming a doctor. To help her access quality education in Ahmedabad or Baroda, Ratna saved every rupee she could by putting her money in various chit funds. At the end of the month, she would withdraw just enough money to pay her insurance premium, and all the rest was directed towards her daughter's education fund.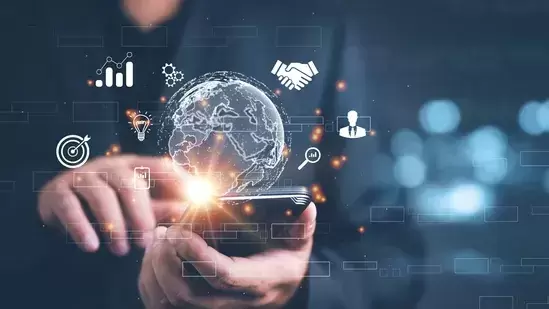 Although Ratna knew the importance of saving – and did save diligently – the problem lay in the risk involved. Some of her chit funds never saw a return, putting a dent in her savings and slowing progress toward her financial goals.
This story represents the experience of our rural population, where people are savvy enough to understand the importance of formal financial services but are unable to access them. The World Bank has predicted that in the aftermath of the pandemic, more than 100 million people will be pushed into poverty. The only way to prevent this from happening is by equipping this vulnerable population with access to financial tools to build livelihoods and resilience against shocks.
Mass digitisation is one way to increase access to financial services but despite various efforts, there are still many gaps. In the last six years of Unified Payments Interface (UPI)'s operations, the National Payment Corporation of India has recorded only 100 million active users of UPI, leaving behind the remaining 650 million smartphone users. When it comes to digitising the collection of repayments, most financial service providers have recorded a maximum of 10-15% being collected digitally. This is largely because of the lack of confidence in using smartphones for digital finance, but also points to lack of high-quality bank accounts and limited access to user-friendly interfaces in local languages. While more people might be using smartphones, they are still hesitant to do a transaction online. Additionally, to set up a UPI handle, a customer needs to have an active debit card and an Aadhar card, and the same number must be linked to both of them, a criterion which remains unfulfilled for the majority of India's population.
Processes like these have halted and delayed digital penetration. Under these circumstances, we need to look towards a purpose driven digital transformation that takes into account the ground realities. At Kaleidofin, we have created a suite of products that enable customers who aren't digitally savvy to access savings, investments, digital payments, credit scores and credit.
Rural borrowers are more financially literate than they get credit for. They manage highly cyclical and vulnerable cashflows with a limited safety net and little to no access to formal savings and insurance. However, they may be less digitally savvy than their urban counterparts, and this is because the digital experience wasn't designed with their experiences in mind. With a greater understanding of realities on the ground, we can begin to bridge the gap and take steps to find effective solutions. As we focus on identifying these gaps, we're also working to educate, empower, and enrich our customers, making it possible for them to lead lives with enhanced wellbeing.
There are 750 million smartphones in India but only 100 million have conducted at least one digital transaction in their lifetime. A purposeful digital transformation has to begin with educating borrowers, and there's no better way to get started than meeting face-to-face. The more we inculcate trust in our first touchpoint, the more willing the customer will be to opt for digital financial services, taking the first step towards entering the formal economy.
Enabling digital payments and educating borrowers is just the first step. We can further empower the nano-entrepreneur by digitising other borrower touchpoints, with the option of fully end to end digital journeys when the customer is ready.
Through education and empowerment, the nano-entrepreneur might get access to various financial services. However, where the digitisation process really has the greatest impact is when it enriches the borrower by adding value at every stage of their digital journey. This is where artificial intelligence and machine learning play a critical role. Data collected by multiple channels can be used to give more customised credit options, and technology also enables financial institutions to bundle up financial services to best suit the needs of a borrower. Credit services can be bundled with savings and investment, thus moving from a product manufacturer centric approach to a truly customer-centric one, helping create an ecosystem to promote financial wellbeing for the nano-entrepreneur.
India has come a long way in terms of providing access to financial services at the grassroot level. Almost everyone now has a bank account, most have smartphones and some are used to digital transactions. Now the next step is to digitise the gaps which were left behind. There are 10 million nano-enterprises in India, representing a credit market of ₹2 lakh crore. If each nano-entrepreneur is given an opportunity to not only access credit but improve their overall financial wellbeing, then India will be sitting atop a sustainable base of businesses which are ready to pave the way for India's economic growth.