Promoting efficiency in power generation in India
Dec 31, 2022 12:18 AM IST
The article has been authored by Rishi Kant and Himanshu Khushwaha.
India is experiencing a surge in power demand owing to an expanding economy. Even as the country has embraced the idea of transitioning to clean renewable energy, its current demand for electricity can only be met by addressing the concerns surrounding coal-fired power plants. The goal of going green might be a medium- to long-term strategy that should be diligently pursued to avoid future crises. In the short term, however, focus should be on making coal-based plants work efficiently; power plants working on imported coal in India are crucial in this regard. This brief analyses the problems hindering the optimum operation of power plants working on imported coal.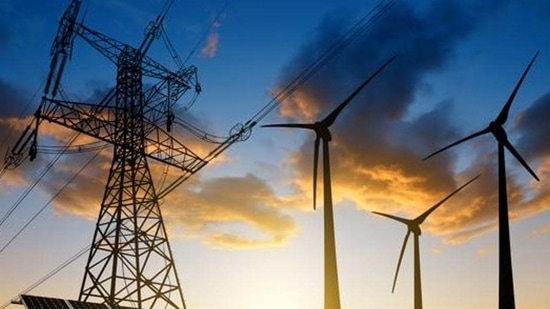 Beginning in early 2020, the lockdowns that governments implemented to arrest the pandemic led to the disruption of supply chains across the globe. The sharp reduction in electricity demand, and the associated slowdown in industrial and commercial activity, had a massive impact on the power sector.
Following the Covid-19 second wave in the middle of 2021, as economies started recovering, there was sudden rise in power demand. Most countries were unable to cope with the surge, leading to outages in countries such as India, China, and the United States (US). In February 2022, the eruption of the Russia-Ukraine conflict disrupted the supply of oil and gas, causing a steep increase in gas prices and accentuating the power crisis.
This forced many countries to fall back on coal for their energy requirements, raising the price of coal to historic figures. In 2021, the international price of Australian coal reached a historic high of 138.05 $/mt, while that of South African coal almost levelled its previous peak in 2008, at 119.84 $/mt. Prices remain elevated in 2022, with the spot price of coal at Australia's Newcastle port breaching $ 400 a tonne in June 2022.
India has not been immune to these developments and is suffering gaps in power supply. A number of states across the country are resorting to scheduled 'load-shedding' to meet the increased power demand associated with the revival of the economy and an abnormal surge in temperatures. The peak power demand outpaced peak power supply during the summer period in India.
The continuous increase in demand for electricity post-lockdown has placed massive pressure on the power generation plants, most of which are operating on coal. While geopolitical events led to the disruption of imports, India's domestic coal supply also declined because of the pandemic-induced lockdown and disruptions in coal and gas extraction and transportation from domestic mines on account of heavy rains. In 2020-21, the production of coal dropped to 716 million tonnes (MT), or 2 percent less than that in 2019-2020. Many gas- and coal-based power plants were forced to operate at less than their optimum capacity. A number of imported-coal-based (ICB) plants also ceased their operations, as they did not have regular supplies of imported coal and incurred huge losses due to the high cost of imported coal and shrinking margins.
Despite Coal India Limited achieving its highest coal production of 777.31 MT (Provisional) in FY 2021-22, the year 2022-23 witnessed disruption in coal supply to the power plants due to lack of availability of required rakes from the Indian Railways (IR) and shortages in explosives required for the blasting of mines to extract coal. It came at a time when India's power demand reached an all-time high of over 210 Gigawatts (GW) (around 1,500 hours) on 9 June 2022, and with no end in sight to the heatwave.
This brief examines the issues and concerns of a category of coal-based plants in India—i.e., imported-coal-based (ICBs). It analyses their present status and the reasons for their deficient performance, and offers policy suggestions to address the challenges they face.
The paper can be accessed by clicking here
The article has been authored by Rishi Kant and Himanshu Khushwaha.