Saudi Arabia's Vision 2030: Change management in societal transformation
Aug 25, 2022 01:00 PM IST
The article has been authored by Aniruddha Sharma.
A transformation is sweeping Saudi Arabia, and certain elements of it can be attributed to Vision 2030, a strategic plan launched in 2016. The vision—framed by a paradigm shift in the country's economic, social, and cultural landscape—will have implications beyond Saudi Arabia itself, given the country's position as leader of the Arab and Islamic world. The biggest challenge to such a metamorphosis is adoption among citizens, who will experience the biggest impacts of reforms. This report underlines the principles of 'change management' as means for achieving the most favourable outcomes.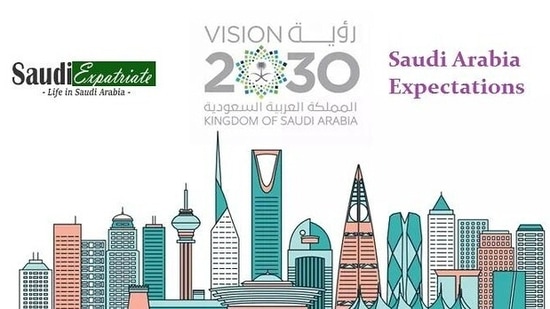 Vision 2030 is an ambitious roadmap for Saudi Arabia's transformation announced by Crown Prince and de-facto ruler Mohammed bin Salman in 2016. It involves social and economic reform strategies designed to achieve a diversified private sector-led economy, a healthy and vibrant society, and a more sustainable future.
The Vision intends to realise its goals by leveraging what it identifies as Saudi Arabia's strengths:
Leadership of the Arab and Islamic world
Investment capacity
Strategic geographic location at the confluence of Asia, Africa, and Europe
For an ambitious national transformation project like Vision 2030 to succeed, the principles of change management are indispensable. Change management is a structured approach to implementing change, to lessen the impact on people by preparing, equipping, and supporting them during the change. Without adoption, the changes will not deliver the desired outcomes.
Most leading companies today recognise the need for change management. Public sector activities, however, have been slower in incorporating change management, as found in research by the McKinsey Center for Government (MCG): Less than one-third of public-sector transformation leaders have received any training in change-leadership skills.
There are certain areas where change management can help in fulfilling the goals of a project as ambitious as Saudi Arabia's Vision 2030. This includes the need to overcome structural inertia before the plan can find wide social adoption. Moreover, the changes would impact each stakeholder differently, i.e., those who can take advantage of the changes will profit from them while others who cannot, will stand to lose. Projects also often fail because of implementation myopia—or execution without preparedness for end-user adoption. For most project managers, the primary focus is on the execution of the project instead of the outcome which lies outside their ambit, thereby often missing the stated objectives of the project.
The report can be accessed by clicking here
The article has been authored by Aniruddha Sharma.