Skills: The new business currency
Jan 01, 2023 01:14 PM IST
The article has been authored by Jagdish Mitra, chief strategy officer & head of growth, Tech Mahindra
The world is constantly re-inventing itself, and today technological advancements have not only redefined the way we work, interact, and connect, but have also paved the way for a better future. In all this, the IT and digital industry has been at the core, supporting seamless digitalisation. The transition from legacy to new age digitalised processes has driven significant growth for the industry. Such a shift has also led to a change in the demands and requirements set by new age customers and has fuelled the need for niche skills.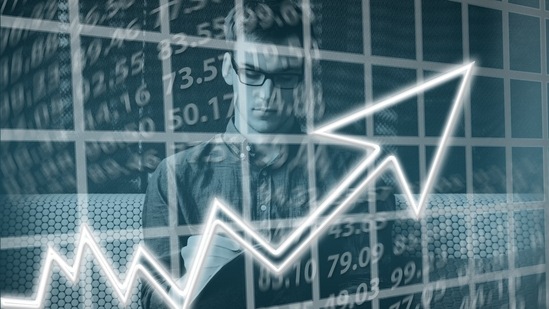 As the work landscape has changed and continues to evolve, jobs are getting outdated, transformed, or replaced (with 10-15% set to disappear in the next decade). To thrive, businesses must re-look at how they prioritize their skilling agenda. Next-gen technologies like Artificial Intelligence (AI) and Machine Learning (ML) can help organisations to map the skilling domain.
With unprecedented economic, social, and environmental disruptions, a workforce with apt skills can address the unfolding challenges and help expand businesses by upscaling the value quotient. Adapting to the ever-changing environment and building new skill sets can help enterprises achieve more in the post-Covid-19 world. It is especially relevant for India as multinational technology companies look to South Asia as a significant market.
Technology can empower organisations by providing the right insights on the skilling trends within and outside their organisation. For instance, industry skill insights and benchmarking can help organisations to assess the skills that their peers are focusing on and where they stand on those skill sets. These insights can also help determine skill gaps within the organisations, identify the skills that will become obsolete in the near future, and empower employees to take ownership of their own career paths. Technologies like AI can personalise reskilling recommendations for employees by analysing their career graphs and comparing that to their contemporaries.
Today, as more organisations recognise the importance of lifelong learning, to mitigate the adverse effects of labor market change, organisations must strengthen the focus on skills development and promote upskilling and reskilling. With respect to this, sustained collaborations and strategic partnerships between organisations and stakeholders such as the government and NGOs are critical to achieve any significant impact in scaling up. The time is ripe to focus on tie-ups to build a more inclusive and resilient path ahead. Skill development programs conducted regularly ensure that the training received contributes to the economic well-being of communities.
While organisations are recognising the importance of skilling and upskilling, collaboration between the industry, academia, and the government is required to ensure the availability of industry-ready skill sets for professionals. To enable this, policy reforms are the need of the hour. Nations across the world need policy interventions to support skills development and measure programme outcomes. In my view, there should be more focus on vocational skills in elementary/Higher Education Institution (HEI) education, an increase in degree apprenticeships (on-the-job learning) in universities, and a relaxation in University Grants Commission guidelines for blended learning for a future-ready workforce. The future of work is evolving, and it requires us to build new skills and habits – incorporating proactive learning into a regular part of our workflow.
As professionals across the world gear up to contribute towards the recovery effort, they must be equipped with the relevant skills to build resilient organisations that can weather future disruptions and manage challenges that are unheard of efficiently and collaboratively. The need of the hour is for organisations to constantly reinvent to mitigate the risk of their work becoming obsolete.