BC Sakhis: Unlocking rural women's banking potential
Nov 25, 2022 01:47 PM IST
The article has been authored by Kalpana Ajayan, regional head and Ajit Agarwal, lead, strategic partnerships & policy, Women's World Banking, South Asia.
September 2022 marked the eighth anniversary of the Pradhan Mantri Jan Dhan Yojana (PMJDY), the national mission for financial inclusion. In her speech, finance minister Nirmala Sitharaman made a critical commitment: To evolve the focus from every household to every unbanked adult. Despite the substantial increase in account ownership among women, it is found that they don't use their bank accounts for savings or other social security products. There are many reasons for this and that include lack of regular incomes, low ownership of financial assets or enterprises, low financial capabilities, the habit of saving informally, and such. The implications of this effort at mainstreaming financial inclusion could be deep and long-lasting, given that 56% of Jan-Dhan account holders are women and 67% of Jan-Dhan accounts are in rural and semi-urban areas.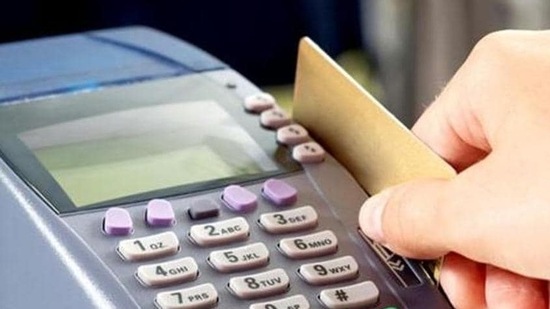 The pandemic affected women disproportionately as they remain highly vulnerable to external shocks like health and climate change. Thus, it's imperative to adopt women-centered design approaches for financial inclusion. One of the key strategies in reaching and engaging every unbanked adult is to strengthen the Business Correspondent (BC) Sakhi network across rural India. Reserving at least 30% of BCs for women in future can have profound implications for the banking sector.
BC Sakhis play an entrepreneurial role in providing banking solutions to underserved customers, especially women. The government launched the Mission One Gram Panchayat, One BC Sakhi programme in 2019 aiming to create a pool of 1.25 lakh trained and certified women Self Help Group (SHG) members as BC Sakhis. Being locals, they have a greater ability to engage with community members, are trusted by them, have a better understanding of their needs, and help them access the most-suitable banking services.
While BC Sakhis is a novel idea to combat inclusive banking and gender empowerment, some challenges need urgent intervention. First, BC Sakhis face mobility and travel challenges. Our research shows that Sakhis supported by male family members, like husband or brother, for their travel are more successful in building a customer base and managing their liquidity better. Second, the BC Sakhis need mentoring and supervision support to deliver their jobs better. BC Sakhis are first-time entrepreneurs; they need training in business management and development; mentoring and supervision. Third, BC Sakhis will benefit from a renumeration or start up incentive till she gains confidence, is able to function independently, builds her customers base and gain's her own family's confidence in her ability to perform in this role. Finally, BC Sakhis should be provided with special sales support kits from banks or corporate BCs that can help them conduct camps in their villages to raise awareness and lead quality conversations about affordable financial services.
One of the big concerns amongst BC Sakhis is liquidity management because they have to travel to bank branches regularly to collect cash (for customer withdrawals). Given the huge mobility challenge they face, digital banking not only resolves this problem but also contributes to the larger agenda of becoming a cashless society. By leveraging BC Sakhis to create a "cash-light" system where they support individual members to transact through their bank accounts than in cash, we can create digital footprints for women customers which shall give them greater access to credit and adoption of other digital financial services.
Women's transactions and formal credit history can be improved with digital payments and then they can graduate from micro-finance to individual enterprise finance, unlocking their contribution to the economy. This will also bring efficiency in funds flows between members of SHGs and village organisations and cluster-level federations, besides reducing cash-carrying risk and cost.
Last, banking the unbanked, securing the unsecured, and funding the unfunded will require a multi-stakeholder collaborative approach while leveraging technology. It needs a collaborative effort from public sector banks, national payments councils, fin-tech, financial service providers, micro-finance institutions and the role of civil society organisations to make it a game-changer in India's journey towards financial empowerment of women.
The article has been authored by Kalpana Ajayan, regional head and Ajit Agarwal, lead, strategic partnerships & policy, Women's World Banking, South Asia.