Financial inclusion and intimate partner violence: What does evidence suggest?
Center on Gender Equity and Heath
Aug 21, 2021 06:05 PM IST
The story has been authored by Lotus McDougal.
Nearly one in five women globally (19%) have experienced sexual or physical violence from an intimate partner in the past year, with wide variations in prevalence across countries.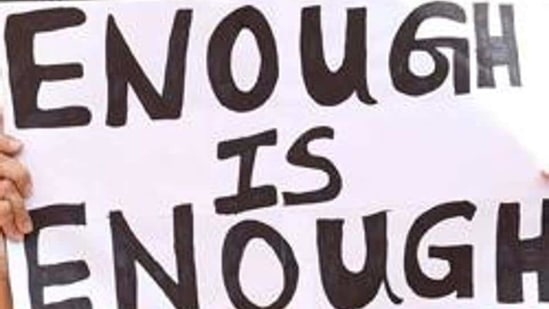 Beyond the violation of human rights, intimate partner violence (IPV) has substantial health implications for women and their children, including increased risk of abortion, premature birth, low birth weight, sexually transmitted infections, depression and substance abuse, as well as death. There has thus been an increasing focus on modalities of prevention, including ways in which women's economic autonomy may reduce the risk of IPV.
Both preventing IPV and expanding women's economic autonomy have become prominent features in the global goals and policy agenda. While these two phenomena address distinct areas of women's lives, there is increasing evidence that they may be linked. Possible mechanisms through which increased economic autonomy may reduce IPV include lessening financial stress on the household, reducing women's financial dependence on men and enabling women to leave relationships if they so choose. The level and duration of violence reduction seen in interventions designed to boost women's economic autonomy appears to be context- and population-specific, however, and in some cases, has been associated with increased rather than decreased IPV risk.
There is evidence suggesting that the ability to exit an abusive relationship, which may be facilitated by augmented economic autonomy, can deter further IPV. For example, state level family law reforms facilitating divorce in the United States reduced the risk of marital violence. In contrast, studies from Ghana and Bangladesh suggest that microfinance loans and cash transfers may increase IPV due to disagreement over use and control of the additional income. Contexts where genders are in the process of shifting, and thus where gender power dynamics are in flux, may be more risky for women. This variability is echoed in research on a broader array of economic empowerment indicators, including women's employment and control over resources or assets. More recent multi-country studies have explored the relationship between economic measures of women's status and IPV, suggesting that restrictions on legal rights and employment are associated with higher levels of IPV.
Financial inclusion, encompassing both access to and use of appropriate financial services, is emerging as a focal area of efforts to increase women's economic autonomy. Financial inclusion has been identified as a key enabler for many of the Sustainable Development Goals, including the goal of achieving gender equality and enhancing women's empowerment.
Levels of women's financial inclusion are highly varied across countries, from a low of 13% financial account ownership among women in South Sudan, to effectively universal in many high income economies. Financial inclusion of women has shown promise as a way to increase women' economic empowerment, including indication of increased savings and financial resilience, as well as diversification of food purchases, in diverse settings including Kenya, Nepal and Niger.
To date, there is limited research exploring the relationship between financial inclusion and IPV, though evidence from India suggests that bank account ownership is associated with reduced risk of IPV. Women's access to more resources may be expected to increase their autonomy, yet might also lead to backlash and a heightened risk of violence if men seek to maintain power differentials.
The majority of theoretical models examining factors affecting IPV have used the ecological model to look broadly at risks from an individual up to a societal lens. This analysis differs from these approaches in that nationally-representative measures are used to assess cross-national associations at the macro level. Our conceptual model therefore focuses on explicating factors important to the relationship between women's financial inclusion and recent IPV at the societal (national context) and community (gender norms, enablers of economic autonomy) levels.
This paper thus aims to address the gap in knowledge connecting the role of financial inclusion and risk of IPV. Specifically, we assess, for a large and diverse sample of countries, whether women's financial inclusion - defined as having an account (alone or jointly) at a bank or another type of financial institution or personally using a mobile money service in the past 12 months - is associated with lower levels of recent IPV, accounting for key contextual, normative and enabling factors.
(The story has been authored by Lotus McDougal)