Cooperatives for inclusive development
Apr 29, 2022 02:00 PM IST
The article has been authored by Ramesh Chand, member NITI Aayog and Dr Konda Chavva, officer-in-charge, FAO Representation, India.
The Government of India took a major decision in July 2021 to establish new ministry of cooperation. Till then, area of co-operation at Union level was under the ministry of agriculture and farmers' welfare. This decision seems to be the result of realisation that cooperation is a critical institution for a very large section of the Indian society covering small farmers, small scale businesses, small and micro enterprises, and informal sector. These segments dominate India and are not quite amenable to public or corporate governance model. The move also augurs well with the goal of Sabka Saath, Sabka Vikaas.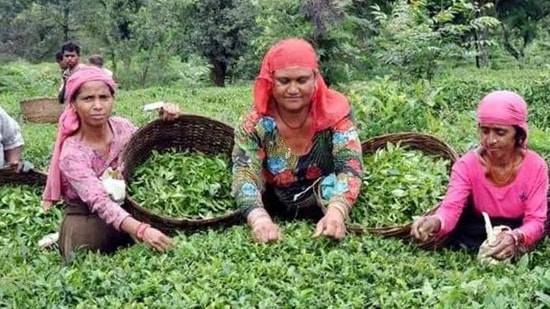 Stay tuned with breaking news on HT Channel on Facebook.
Join Now
Cooperatives are considered very effective institution for development of agriculture and rural economy. Historically, India has a mixed experience with cooperatives, with many like AMUL, IFFCO and KRIBHCO more successful than others. The vast extent to which India can benefit from cooperatives is yet to be fully realised. Cooperatives' can benefit the agricultural sector by providing credit and augmenting input market, output market and farm Income. In several places, cooperatives work as farm service centre to meet the need of small holders for farm machinery and farm operations. Rural and small operators benefit from low cost of transaction and informal dealings with cooperatives. While cooperatives are very important for agriculture sector, cooperatives need to be viewed from a bigger perspective. More than two third of rural economy is non-agricultural consisting mainly of services sectors, micro, small and medium enterprises (MSMEs), trade and shops etc. The latest National Sample Survey (NSS 2020-21) shows that 47 percent income of the agricultural households comes from non-agricultural sources. Cooperatives are needed to boost these sectors also.
While the country has its own set of experiences on cooperatives, some international experiences could offer vital lessons for India.
Japan has a group of about 694 regional cooperatives --Japan Agricultural Cooperatives (JACs)--which supply members with input for production, undertake packaging, transportation and marketing of agricultural products and offer financial services. The JACs have remained as the backbone of the small farmer dominated agricultural sector. The Japanese model when attempted in Bangladesh, showed that with its good marketing strategies and service functions, it could successfully eliminate the intermediaries' involvement in farmer products, make agroforestry a sustainable production system and make cooperative a strong economic organisation.
Denmark's food cluster and its operations rely greatly on the cooperative tradition. The main food enterprises in Denmark are farmer owned cooperatives. Structural development, mergers-acquisitions and globalisation in recent decades has resulted in these farmer-owned agri-food cooperatives now being among the largest in Europe. Profits are returned to the owners i.e., the farmers where the basic principle is "one farmer-one vote", irrespective of farm size and production volume. This setup has led to the integration of the value chains within the entire food cluster, from farm to consumer and has, therefore, promoted transparency, traceability, food security and innovation. Cooperatives have succeeded in building up greater market power to strengthen the marketing of farmers' products.
Netherlands has around 41 cooperatives. The insights from the practices of Dutch agricultural cooperatives may stimulate cooperative leaders in other countries. The ongoing success of agricultural cooperatives in Netherlands can be explained by the combination of some key factors, viz. enabling legislation, effective member control through innovations in internal governance; low membership heterogeneity and pragmatism in establishing and dismantling federative cooperative structures.
In New Zealand (NZ), its top 40 cooperatives generate $ 28 billion in revenue (2018). Cooperatives and other forms of farmer-controlled businesses (FCBs) are major players in NZ's agricultural sectors.Cooperative Business NZ (Nz.coop) is an autonomous body that unites and represents NZ's myriad array of member-owned businesses, representing cooperatives and societies sitting across multiple sectors including agriculture, financial services, education, health, wholesale, and retail etc. Agricultural cooperatives in NZ are adopting several variations on the traditional cooperative form, both to improve capital utilisation and to enhance integration through the supply chain. The flexibility given to them under NZ cooperative legislation is likely to be important in facilitating such organisational innovations.
France has more than 1,000 agricultural cooperatives mainly for wine, cereals, and dairy. They reinforce sustainable supply chains and member commitment. A French study highlights the importance of strengthening farmers and other cooperative members' commitment. As the agriculture cooperatives grow larger, members' commitment may lessen, which may affect cooperative's collective decision-making and sustainability. Hence, it vital to explore objectives' alignment between members and agricultural cooperatives. Results indicate that the availability of outlets and supplies has the strongest effect on the economic involvement of the farmers. Other factors, such as farm governance or geographical distance to the cooperative headquarters, also reinforce member commitment.
These experiences show that cooperatives play crucial role especially in agri-food sector even in advance capitalist economies. In India, agricultural cooperatives should be encouraged, in the true spirit of cooperation, where each stakeholder is an active participant. Thereby, empowering all stakeholders especially the small farmers. This will ensure better livelihoods and enhanced incomes for the small farmers. Today, the farmers are not satisfied with service delivery and transactions with private players and thus seek intervention and support from the central and state governments for input supply, marketing their produce and higher value realisation in price paid by consumers. Cooperatives are a medium to facilitate the shift from rising dependence of farmers on the State to empowered and self-reliant farmers in true spirit and change the course from Ashrit Krishi to Atmanirbhar Krishi.