India's Urbanization Challenge
May 23, 2022 10:39 AM IST
The piece has been authored by Madhav Pai, is the executive director of World Resources Institute (WRI) India Ross Center Jaya Dhindaw is the programme director, Integrated Urban Development, Planning and Resilience at WRI India.
The Government of India recently announced the National Startup Awards winners across sectors from agriculture and enterprise tech to fintech. Just four start-ups were in the urban services delivery sector.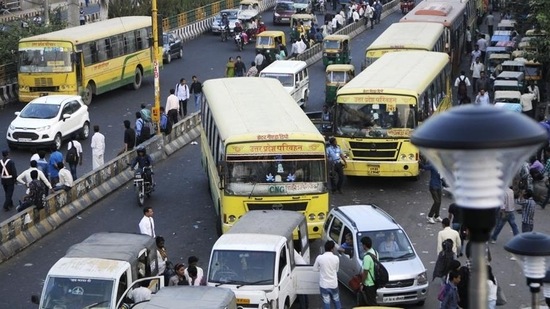 India's urban population is expected to double by 2040. Consequently, urban India's demand for education, basic services and civic amenities is constantly on the rise. So is the need to protect an ascending urban population from increasing climatic threats such as urban flooding, heatwaves, air and water pollution. Today, urban services delivery in transport, water, waste, and energy, are hindered by inadequate funding, traditional legacy systems, lack of data and restrictive policies and regulation. Given our constrained resources, rising inequity and climate change, technology-led innovation has the potential to address this unmet demand for public services.
Cities across the globe are applying innovative solutions to meet urban challenges. For instance, Barcelona embraced the Internet of Things (iOT) and is saving $ 58 million a year in water-efficient solutions and a further $ 37 million annually through lighting technologies, with the additional benefit of creating 47,000 jobs by engaging the local technology ecosystems.
India has the third largest startup ecosystem in the world with 94 unicorns. A recent NASSCOM report states India will have 200 unicorns by 2025 with a collective valuation of $ 600-700 billion – more than double that of the current valuation. Most startups that reach $ 1 billion valuation are in the e-commerce, fintech and logistic sectors. However, current technologies are being built to solve immediate 'first world problems' like quick delivery services and cabs, while negating systemic problems, such as the incessant lack of access to municipality subsidized water.
There is no dearth of funds or environmentally conscious entrepreneurs in India. However, cities need to define their problem statements with more clarity and create spaces for pilots that help entrepreneurs arrive at a nuanced understanding of the problems themselves.
How can governments encourage startups to apply innovative thinking in solving the urban service delivery conundrum?
It is imperative to create the spaces for entrepreneurs to develop their proof of concepts, such as incubation facilities, maker labs and platforms that can facilitate the exchange of ideas. Low-risk pilots allow urban local bodies to test and learn about a product or service while helping entrepreneurs understand ground realities better The Affordable Sustainable Housing Accelerators – India (ASHA-India) as part of the Global Housing Technology Challenge – India (GHTC-India) is one such example that supports climate resilient, resource efficient solutions to accelerate the Government of India's 'Housing for All' program. Another example is TheCityFix Labs (TCFL), a multi-stakeholder platform that seeks to accelerate improved urban services delivery by bridging gaps in the innovation ecosystem in terms of access to funding, finance, markets, and the government.
The government supports startups in the crucial first two years — by affording facilities, infrastructure and incubation. There is little, if any, support for commercialization and sustenance of ideas. Creating robust linkages, between institutions, academia and industry, and addressing issues of liquidity and employment to help entrepreneurs keep their skin in the game for the longer term, would be beneficial.
Project financing models in India are still in their infancy, offered only by a few banks and non-banking financial institutions. Further, non-traditional sources of finance may impose prohibitively rigid and excessive terms and conditions to offset perceived risks. There is a need for hybrid financial instruments and patient capital. This can de-risk investments and help attract funding from mainstream commercial investors. Budget 2022 has proposed 3 ways in which this can be tackled- first, by introducing sovereign green bonds and access to blended finance. Second, by creating a live organic database to help with credit facilitation, skilling and livelihoods and third, through the use of surety bonds instead of bank guarantees for public procurement contracts which could help reduce the burden on MSMEs and startups.
City and state governments need to sharpen their problem statements and break them down to solvable problems. A multi-stakeholder intermediary platform helps break silos to bring together multiple stakeholders, who can pool individual resources and skills toward solving a common problem. At present , different government agencies at the national, state, and local levels work in organizational silos. Fragmented efforts by multiple authorities lead to poor implementation. Setting up anchor institutions can provide leadership, coordination, and a unified approach to de-risking solutions and shape more productive outcomes.
Finally, an ecosystem that allows enterprises to scale up to be able to participate in government contracts must be built. Smaller enterprises find it difficult to meet the stringent qualification criteria of municipal requests for proposals (RFP), while complex procurement processes discourage entrepreneurs from participating at all. This process must be reformed by testing alternatives that actively encourage wider participation. This would include standardizing definitions of terms such as 'innovative' or 'green', using a quality-based methodology for RFPs, firming up policies on procurement from small and medium enterprises (MSMEs) and ensuring timely payments for services.
Each dollar invested in water, sanitation and hygiene generates between $4-34 in benefits by saving time, improving health and raising productivity. Every dollar invested in urban infrastructure has the potential to create 10 times its economic value. MSMEs are important drivers of economic productivity (one third of manufacturing GDP), and essential to delivering a more inclusive growth insofar as they bridge the urban services delivery gap. It is important to foster an enabling environment that eases their businesses and helps them flourish.
(The piece has been authored by Madhav Pai, is the executive director of World Resources Institute (WRI) India Ross Center Jaya Dhindaw is the programme director, Integrated Urban Development, Planning and Resilience at WRI India.)