Building Indian narratives and battling new militancy in Kashmir
Observer Research Foundation
Aug 08, 2021 12:36 PM IST
The study has been authored by Aditya Gowdara Shivamurthy.
Societies saddled with conflicts often reproduce the differentiation and distancing between two broader collectives, thus sharpening the divide between 'us' and 'them', which in turn reinforces the very same conflicts. In such a vicious cycle, narratives of rivalry and hostility take ground and upend national identity.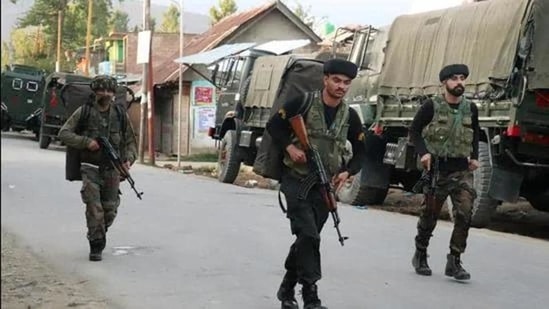 This is true in Kashmir. The violent secessionist outbreak in 1989, and since then, the government's anti-militancy and counterinsurgency operations, have embedded strong 'Us vs Them' narratives amongst the Kashmiris and alienated them from the Indian polity. These state actions have included crackdowns, arrests, killings of local militants, and heavy enforcement of laws such as the Public Safety Act (PSA) and the Armed Forces Special Powers Act (AFSPA).
Consequently, a negative perception of India and its policies has been nurtured; there is popular perception amongst the Kashmiri people of the Indian state being a "coloniser" or an "occupier". The impacts of these perceptions have only been exacerbated in more recent years, amidst what analysts call "new militancy" - where the locals dominate the militant movement, and social media facilitates mass radicalisation and the spread of anti-India propaganda. It is in this context that India needs to exert greater effort in shaping its narratives to address the widespread negative perceptions and maintain its territorial integrity.
This brief discusses the prevalence of new-age militancy in Kashmir and its role in magnifying the differences between the broader collectives of the Kashmir people and the rest of the Indian population. It examines India's attempts, including its policies, to build a broader Indian identity within Kashmir vis-à-vis narratives, both before and in the current period of new militancy. The brief offers recommendations to arrest radicalisation and promote narratives of a broader Indian identity within Kashmir.
The study can be accessed by clicking here
(The study has been authored by Aditya Gowdara Shivamurthy)