US concerns on Chinese military-related projects in Cambodia
Nov 23, 2022 12:57 PM IST
The article has been authored by Vijay Sakhuja, a maritime security analyst.
China has finally conceded that it is helping Cambodia to upgrade the Ream Naval Base (RNB). During a routine briefing, the Chinese ministry of foreign affairs spokesperson announced that the ongoing augmentation of infrastructure at the naval base with Chinese assistance will enable the Cambodian navy to defend national maritime interests. The statement also emphasises that this project "comports with the domestic laws of both countries and with international law and international customary practices" and defended China's engagement in the project as "normal activity". Furthermore, the developments at the RNB are not targeted against any other country.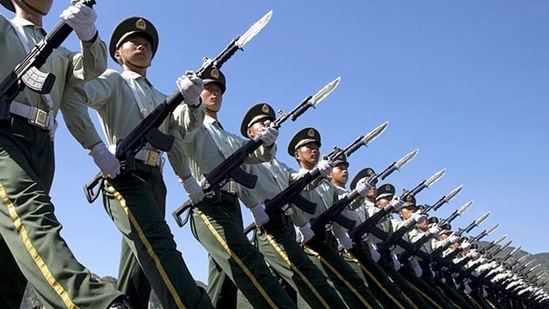 The Chinese announcement comes amidst multiple refutations by Cambodia which has steadfastly denied that China is involved in the up-gradation of the RNB. Prime Minister (PM) Hun Sen even invited foreign navies to "dock ships, re-fuel or hold (joint) exercises with Cambodia," More recently, Kung Phoak, foreign affairs secretary of state dismissed apprehensions about the RNB and reiterated that Cambodia's constitution does not permit foreign military bases in the country.
The Cambodian assurances do not cut ice with the United States (US) and there have been sharp reactions from Washington over issues of transparency with regard to developments at RNB. During their meeting on the sidelines of the annual US-Association of South-East Asian Nations this month, President Joe Biden did not miss the opportunity to impress upon PM Hun Sen on the "importance of full transparency about activities by the PRC military at Ream naval base". In fact, officials in Washington have been highlighting the RNB issue on a regular basis with their counterparts in Phnom Penh. Besides, the Asia Maritime Transparency Initiative (AMTI), a project under the Center for Strategic and International Studies (CSIS), a think-tank based in Washington DC, has put out satellite images on a regular basis to highlight the infrastructure developments at the RNB and other projects in Cambodia.
By all accounts, China has made deep inroads into Cambodia, and PM Hun Sen, the longest-serving head of government of Cambodia, has been more than willing to support President Xi Jinping's ambitious Belt and Road Initiative. Besides, the augmentation of the RNB, the Dara Sakor International Airport is being developed and some of the facilities give the impression that it can potentially be used by military aircraft too. However, it is fair to mention that this is not an extraordinary development given that many countries including the US develop and build maritime and aviation infrastructure which are used for commercial as well as military purposes.
China is an important partner for Cambodia and China-Cambodia relations have grown under Hun Sen. His government has supported the one-China policy. In his remarks at the Communist Party of China (CPC) and World Political Parties Summit in 2021 to commemorate the 100th anniversary of the CPC's founding, Hun Sen acknowledged China's support and stated that the Chinese assistance "really helps to strengthen political independence along with economic and social development and in reducing poverty."
China-Cambodia trade has touched over $10 billion, two years earlier than expected and the Cambodia-China Free Trade Agreement (CCFTA) and the Regional Comprehensive Economic Partnership (RCEP) that came into force on January 1 this year been an important catalyst for the Cambodian economy. These have brought in both capital and advanced technologies and provided the much-needed impetus for Cambodia's economic growth and social development.
China is the top investor in Cambodia and Chinese-financed projects can be seen everywhere. Among these the Phnom Penh-Sihanoukville expressway and two new international airports in Siem Reap and Phnom Penh are noteworthy. Being an agrarian economy, Cambodia's agriculture sector is being upgraded with Chinese agricultural production technology and setting up of agricultural product processing parks.
However, there are some concerns among the Asean member States over Cambodia's support for China particularly in the strategic domain. In 2012, at the end of their meeting, the Asean foreign ministers could not issue a joint communiqué due to differences with Cambodia (the then chair of Asean) over references to the South China Sea. Cambodia was accused of succumbing to Chinese pressures. This fear continued to loom large in the minds of some Asean countries. However, in recent times Cambodia has been careful not to overtly side with China. It has since then supported early finalisation of the South China Sea Code of Conduct (COC) negotiations, and believes international law must prevail with regard to South China Sea disputes.
Yet, Cambodia's maritime neighbours remain concerned over the mushrooming of naval-maritime related infrastructure being built with Chinese assistance. These would enable a Chinese naval presence in the Malay peninsula-Gulf of Thailand- southern Vietnam maritime space and the presence of the Chinese navy, coast guard and the maritime militia, the latter is fast gaining proficiency in Gray Zone operations, will surely undermine regional security.
The article has been authored by Vijay Sakhuja, a maritime security analyst.