The future of health is preventive, personalized and onmichannel
Jan 06, 2023 04:05 PM IST
The article has been authored by Dr Prathap C Reddy, founder & chairman, Apollo Hospitals.
For nearly four decades, our mission has been to bring the best health care to everyone. And this has never been more important than today as the world battles the epidemic of non-communicable diseases (NCDs). Even pre-pandemic (2019), 66% of total deaths in India were due to NCDs and this has only accelerated with young and seemingly fit individuals succumbing to NCDs such as strokes, cancer and more. In fact, NCDs are now the dominant cause of death globally.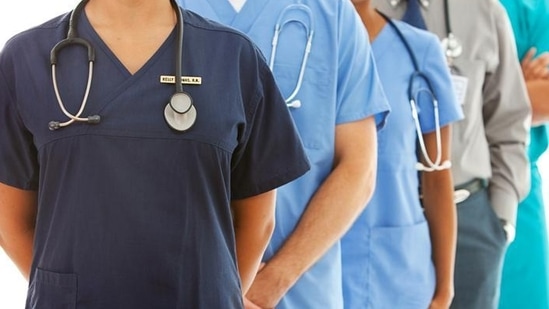 A 'viksit bharat' requires a 'swasth bharat'. And this is only possible if we as a nation focus on holistic approach to health and not just stay focused on cure.
In fact, I believe the world needs a new vision, a new system for health care. A system that is holistic. A system that is pro-active, preventive and highly personalised. A system that optimises not just for longevity, but also for the quality of life. I believe India with its heritage of holistic health care can take the lead in providing this new system of care to the world.
Apollo introduced the first Master Health Check 45 years ago and has so far done over 2.5 crore check-ups. It is heartening to see the industry adopt this idea and make it a widely available offering. However, the rapid advances in technology enable us to evolve and take it to the next level by making it a highly personalised programme that doesn't just check consumer's current health status, but also looks at medical history and lifestyle choices, to provide individualised insights and predictions about future risks of health events. In our own preventive health programme, we have redefined the traditional health check to leverage our Artificial Intelligence(AI) and & Machine Learning (ML) algorithms based on 40 years of Apollo's data to personalise and predict risk. We have seen significant improvement in health care and quality of life outcomes for patients with a health-mentor-based follow-up. I believe going forward health care companies follow-invest in such cutting-edge technologies to help consumers live healthier.
I also believe that health care will move from being just personalised to being individualised. This will be true not just for preventive as we've discussed above, but also for curative care. Already we are seeing significant advancements in precision medicine that is bringing treatments like CAR T-Cell therapy for cancer treatment where an individual's own antibodies are being used to fight cancer. As we move forward in 2023 and beyond, this trend will only accelerate with individualised therapies, medicines, treatments and, of course, data.
And finally, I believe this will be the decade of health care going omnichannel. The ubiquity of digital access and the advancements in technologies will enable providers to deliver a seamless multi-channel care experience. Patients will be able to get the care they need in whatever mode they want including in the comfort of their homes. Teleconsults, remote monitoring, digital therapeutics and AI-based assisted care will accelerate this trend while strengthening the bonds between the clinician and the patient, which will lead to better overall care. Already today, we see this happen across millions of patients that seamlessly use our app to switch between online, in-clinic and at-hospital care and the trend is only accelerating.
I believe the next decade will be pivotal in how we deliver care and how patients experience it. These advancements will enable us to provide world-class care to millions of patients in a rapid and consistent manner. This is the only real solution for delivering world-class care at scale, winning over the NCD epidemic and enabling a young India to realise its full potential.
The article has been authored by Dr Prathap C Reddy, founder & chairman, Apollo Hospitals.