Manmohan Singh: A modest politician let down by his party
Apr 19, 2014 11:46 PM IST
How will history see Manmohan Singh? History's overall verdict on Manmohan singh's tenure as prime minister is likely to be positive, writes Mark Tully.
In all the din of a particularly noisy and bitter election campaign one thing is certain — at the end of it Manmohan Singh will not be the prime minister. After reading books by Manmohan Singh's former media adviser Sanjaya Baru and former coal secretary PC Parakh the media are sending him out not with a bang but a whimper. But that's the fate of most prime ministers. Even the Iron Lady Margaret Thatcher was eventually brutally bundled off stage by her own party. As Singh departs who remembers that in 2009 his palpable honesty and the achievements of his first government contributed significantly to the Congress victory?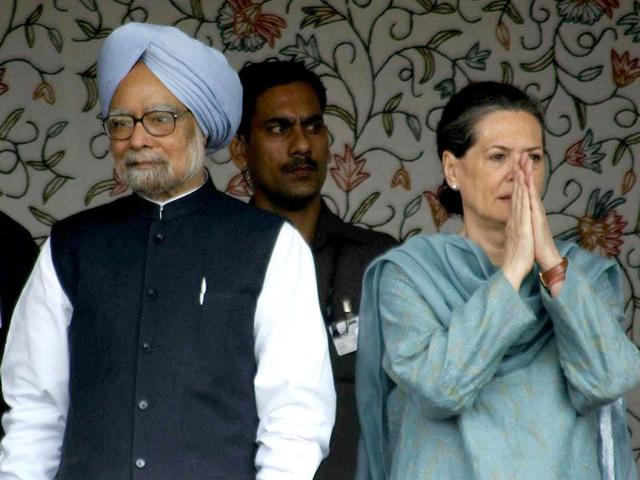 The media portrays Singh as a prime minister in bondage to the Congress president and too weak to act against corrupt colleagues. His critics forget that all prime ministers have limits on their power. One constraint is the party. Baru records crucial occasions when Singh stood his ground and rejected Sonia Gandhi's view. But if it's still true that he has been subservient to Sonia Gandhi then she and her party must be blamed for putting him in that position.
Stay tuned with breaking news on HT Channel on Facebook.
Join Now
In his book Parakh has said Singh "was unable to counter vested interests within his government and his party" when he wanted to change the method of allocating coal blocks. Why didn't senior ministers support their prime minister? Parakh does praise Singh for the support he gave him in bringing about changes in the coal ministry.
In his comparatively recent press conference Manmohan Singh admitted that he had failed to get the reforms in the allocation of spectrum and coal blocks through. But he has never complained of a lack of support from Sonia Gandhi. On the contrary he has claimed that his relationship with her has "worked exceedingly well". Justifying their relationship he has said that the views of the president of the Congress and indeed the vice-president "ought to be reflected in the thinking of the government to the extent that is possible".
Manmohan Singh has failed to defend himself vigorously. This, I believe, is because of his modesty. Baru describes telling his boss he was trying to project his image and Manmohan Singh snapping back "I do not want my image to be projected".
In an interview I did for the Cambridge Alumni magazine just before he collected his honorary doctorate from the university, Manmohan Singh had the humility to admit that he was not a very good public speaker. He hoped he was getting better. His failure to do so is another reason I think for the bad press he gets.
In spite of the media's interpretation of Baru's book, the author has said he believes history will find it is "the strongest defence of the Manmohan Singh era". Although his government and the economy have flagged in the last two years or so I think history's verdict will be much more positive than the current view of the era. Among the Manmohan Singh government's many achievements are the Right to Information Act to combat corruption, the employment guarantee scheme to fulfil in part his commitment to inclusive economics, and economic growth at an average of 7.5% per year. Of course there have been failures too — for me the greatest has been the failure to fulfil his original commitment "to make the government more effective, efficient, and people friendly". Maybe Manmohan Singh has done so but I certainly haven't noticed it.
How will history see Manmohan Singh? Perhaps as that rare commodity, an honest, unfashionably modest politician who was let down by his own party leadership, and his own ministerial colleagues, but soldiered on in spite of the humiliations he faced.
To me that's not a bad verdict but the outgoing prime minister might not agree.
Mark Tully is a former chief of bureau of the BBC, New Delhi, and renowned author and columnist
The views expressed by the author are personal