How has Adani Enterprises fared since fraud allegations surfaced?
Feb 03, 2023 03:17 PM IST
On February 1, Adani Enterprises withdrew a fully subscribed Follow-on Public Offer (FPO), as going ahead with the issue right now 'would not be morally correct.'
Adani Group companies, including the flagship Adani Enterprises, have been been bleeding in the stock market, ever since allegations surfaced against group founder-chairman Gautam Adani and his conglomerate, of pulling off the 'largest corporate fraud in history.'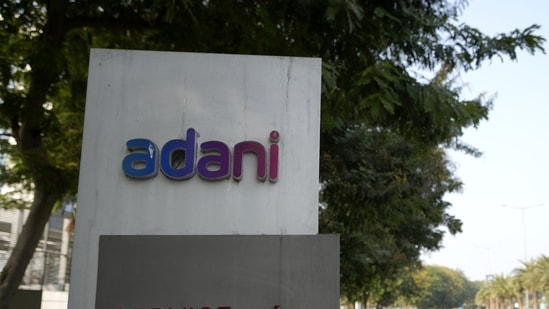 Also Read | Boris Johnson's brother quits Adani-linked firm; Cong says 'not a squeak' here
On Friday, Bloomberg said that till now, the group's ten stocks have lost around $120 billion, or more than half of their combined value. On February 1, Adani Enterprises called off a fully subscribed, $2.5 billion Follow-on Public Offer (FPO).
Also Read | Keep focus on Budget, stay away from Adani row: BJP to party leaders
Adani Enterprises
Headquartered in Ahmedabad, the flagship firm, according to its website, aims to build 'stellar infrastructure assets and contribute to nation-building.' Its vision is to 'become world class leader in businesses that enrich lives and contribute to nations in building infrastructure through sustainable value creation.'
Also Read | 3 key Mumbai projects under scanner after Adani stumbles
Its Board of Directors include Gautam Adani (chairman), Rajesh Adani (MD), Pranav Adani (director) and Vinay Prakash (director).
Adani Enterprises after Hindenburg Research's report
(1.) At the Bombay Stock Exchange (BSE) on Friday, the stock of Adani Enterprises tumbled 20% to ₹1,173.55, a 12-month low, PTI reported.
(2.) Trading in the flagship firm was suspended several times; multiple instances of fall in its shares triggered these halts.
(3.) A day ago, the National Stock Exchange (NSE) put Adani Enterprises and another group company, Adani Ports, under surveillance mechanism that will require 100% margin to trade in their shares.
(4.) Effective February 7, Adani Enterprises will not feature on the S&P Dow Jones Indices, the latter announced on Thursday.
(5.) On Thursday morning, in a rare video message, Gautam Adani addressed investors on the withdrawal of the FPO, saying the board 'strongly felt it wouldn't be morally correct to move forward with the offer.' He, however, assured them that the decision will not impact the existing operations and future plans.
Topics