After-office cricket under floodlights, anyone? Delhi set to ramp up Siri Fort sports complex
May 08, 2017 07:17 AM IST
Night cricket is the latest offering from the DDA at south Delhi's Siri Fort sports complex.
Ditch the white-collar shirt and grab the jersey. Pad up for the national past-time after a long day in office — not before a telly, but on a floodlit playground in south Delhi's Siri Fort sports complex.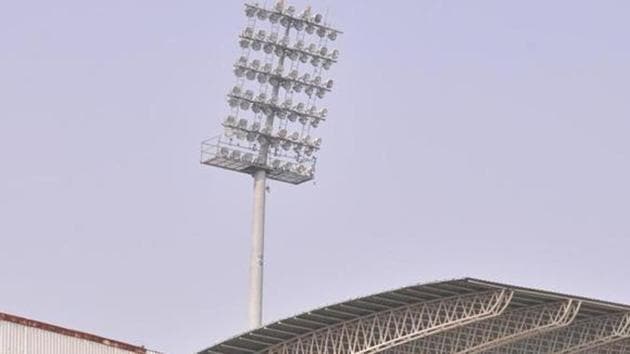 Night cricket is the latest offering from the Delhi Development Authority (DDA) to primarily people who miss their favourite indulgence because of their office timings.
The project will cost around Rs 1 crore and is expected to be ready by this year-end.
But before work starts, probably in a month, DDA officials had to dodge unexpected googlies that came their way.
"The main challenge was to ensure the floodlights don't disturb the residential neighbourhoods around the complex," a senior official said.
"We found there are floodlights that illuminate only the ground, not the surrounding areas. We will be using such lights."
Cricket after sundown at Siri Fort, a multi-discipline sports complex, will cost slightly higher than the Rs 3,500 charged on weekdays and Rs 4,500 on weekends to book cricket grounds. Practice nets currently have a weekday rate of Rs 300, and Rs 600 on weekends.
The DDA will fix the fee later, possibly accommodating the power charges for the floodlights.
Besides cricket, the trigger-happy can take aim at one of the city's sought-after DDA-maintained destinations for sports enthusiasts. It will offer a 10-metre indoor shooting facility in two weeks, replete with soundproof walls and coaches.
If Dangal is on your mind, the DDA's sports complex in Rohini — the Rashtriya Swabhiman Khel Parisar — will offer a wrestling facility with rings and changing rooms in three months.
The authorities hit these expansion plans to let maximum people enjoy its resources, especially at Siri Fort where getting a membership takes years and the demand peaks to a frenzy during the summer and winter holidays.