AI Express flight returns to Abu Dhabi after engine fire. All passengers safe
Feb 03, 2023 11:11 AM IST
Air India news: The flight took off from Abu Dhabi as scheduled but returned in less than 45 minutes after an engine fire.
An Air India Express flight from Abu Dhabi to Kerala's Kozhikode (or Calicut) was forced to return shortly after taking off because of a 'flameout' in the No. 1 engine while the plane was climbing.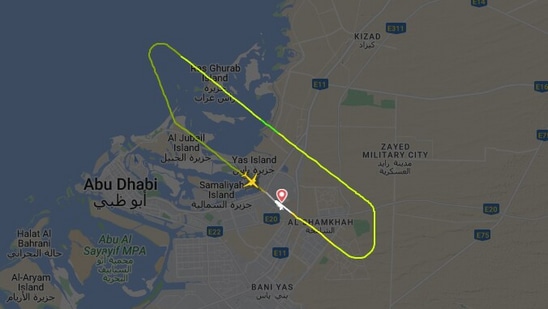 National regulator Directorate General of Civil Aviation told news agency ANI the plane was a Boeing 737-800 and that it was 'involved in (an) airturnback'.
"Today (Feb 3) an Air India Express B737-800... operating flight IX 348 (Abu Dhabi-Calicut) was involved in (an) airturnback due to No 1 engine flameout at 1,000 ft during climb."
The airline said a 'technical snag' had led to the aircraft turning back.
"The technical snag was identified while taking off and the aircraft landed back safely, following all laid down procedures, in Abu Dhabi International Airport with the 184 passengers onboard."
"This event has been reported to the regulatory authorities as per protocol, and alternate arrangements are being made for the guests. We regret the inconvenience caused to our guests on board."
According to flight-tracking website Flightradar24, the flight took off at 9.59 pm UTC (3.29 am IST) and landed less than 45 minutes later.
The plane reached a max altitude of 1,975 feet.
Earlier this month another AI Express flight - from Trivandrum to Muscat - was forced to land, less than 45 minutes after taking off, due to a technical error.
Officials told ANI of a problem with the FMS, or flight management system.
With input from ANI