China defence minister to discuss possibility of setting up hotline with India
Hindustan Times, New Delhi |
Jayanth Jacob & Rahul Singh
Aug 17, 2018 07:35 AM IST
Chinese minister of national defence and a member of the Central Military Commission Wei Fenghe is set to visit India from August 21 to 24
Chinese minister of national defence and a member of the Central Military Commission Wei Fenghe is set to visit India from August 21 to 24, during which both sides are expected to discuss measures to deepen the strategic communication between the forces, including the possibility of setting up a hotline between their top military commanders, officials familiar with the development said.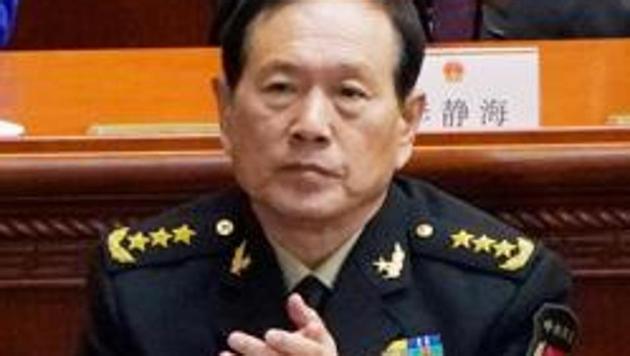 "This is the highest level Chinese functionary we are hosting after the Wuhan summit between Prime Minister Narendra Modi and Chinese President Xi Jinping in April. This meeting will focus on what the leaders had underlined: the need for maintaining strategic communication between the militaries," said an official.
The Chinese minister will have detailed discussions with his Indian counterpart Nirmala Sitharaman and other officials.
The proposal for setting up a hotline would also come up for further discussion and an official, requesting anonymity, said they are looking for resolving the matter by 'narrowing down the technical differences'.
The technical difference is whether the hotline would be between the two Director Generals of Military Operations of two countries or between the commanders who are in charge of the border areas on either side. "Neither the PLA nor Indian army have any objection to the hotline," said an official. "After Wuhan there were military delegations from both sides visiting each other. There are improved contacts," an official said.
Former Northern Army commander Lt General BS Jaswal (retd) said that India and China always have cordial strategic exchanges at the higher echelons, but friction at the ground has still not been controlled.
"The differences regarding the boundary question need to be ironed out because these small issues tend to flare up from the tactical spectrum to strategic strains," Jaswal added.