Congress and Centre lock horns over upkeep of Red Fort by a private firm
Apr 30, 2018 06:55 PM IST
The Congress party said Modi government is "bartering away the symbol of freedom movement" with its decision to hand over Red Fort to a leading corporate group for its upkeep.
The government's decision to hand over Delhi's historic Red Fort to a leading corporate group for its upkeep under the 'Adopt a Heritage' scheme has kicked up a political storm.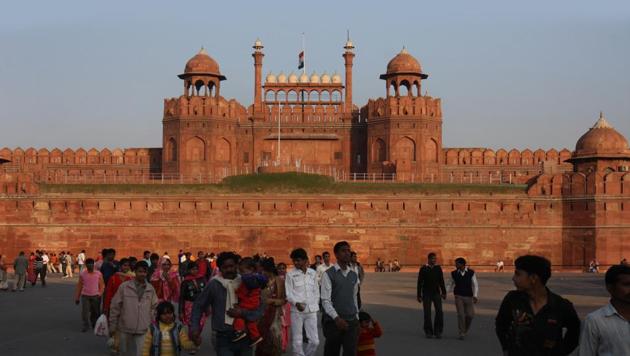 While the Congress has accused the government of bartering away the "symbol of freedom", the government responded by saying that the Congress too had engaged private actors in tourism. According to the terms of the MoU signed between Dalmia Bharat and Union ministry of tourism, the former will spend Rs 5 crore annually for five years to make available certain basic amenities.
"Prime Minister Narendra Modi and his government are now bartering away the symbol of freedom movement such as Red Fort to his corporate friends for maintenance," Randeep Singh Surjewala, chief spokesperson of the Congress party, said on Saturday.
Responding to the allegations, KJ Alphons, minister of state for tourism, said, "Why did Manmohan Singh engage the Aga Khan Foundation, a foreign agency, for restoration of Humayun's Tomb? Not only Singh praised their work, he had also said that such public-private partnership was needed to restore our heritage."
Clarifying government's stand, Alphons said the government is not handing over any heritage building to anybody as private companies will only do cleaning work, construct toilets, provide drinking water and parking among other things by spending their own money.
Adopt a Heritage scheme was launched by President Ram Nath Kovind on the World Tourism Day on September 27, 2017.
The private companies are expected to pay for the upkeep of the monument or site from their CSR (corporate social responsibility) budget. The site or monument will remain under the purview of the Archaeological Survey of India (ASI). Indian law requires companies to spend 2% of their profit on CSR activities.