Fear, anger grip a village of Muslim 'gau sevaks'
Apr 07, 2017 03:16 PM IST
Pehlu Khan's death has angered residents who feel that a dairy farmer, a man from a village of cow lovers was wrongly targeted and accused of smuggling cows for slaughter.
Gauseva (serving cows) is something that comes naturally to Mohammed Yunus. But that is also the sole source of livelihood for his family of dairy farmers.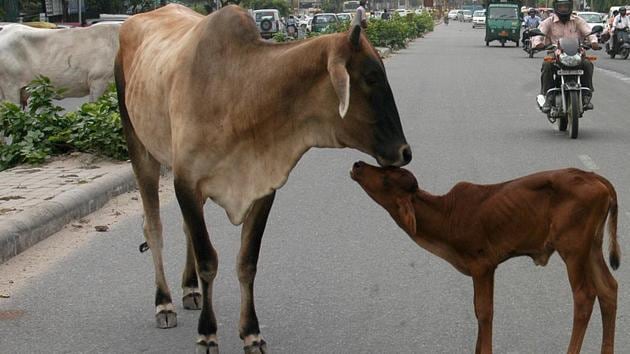 Yunus spends around Rs 50,000 every month to get the best fodder for his cattle. A ceiling fan in his cowshed gives the bovines much-needed relief from the searing heat in Jaisinghpur, a hamlet in Haryana's Mewat district.
But for all the care and provisions he has made for his cattle, the 56-year-old cattle-breeder now lives in fear as a recent horror keeps replaying in his mind.
Pehlu Khan, a dairy farmer from his village, was beaten to death by alleged gau rakshaks (cow protectors/vigilantes) near Behror in Rajasthan on Delhi-Alwar highway on April 1.
"I saw him being beaten by a mob. I was numb with fear when I saw Azmat (another villager) lying unconscious on the road and the crowd beating him with hockey sticks," he recalls, adding, "I still can't believe how I managed to escape death that day."
A last-minute decision to take another route turned out to be the difference between life and death for him.
Yunus, Pehlu Khan and his sons, Azmat and others from Jaisinghpur were returning from Jaipur after purchasing milch cattle, when a mob stopped the latter, pulled them out of their pick-up trucks and beat them up. Khan succumbed to injuries, while others like Azmat are bedridden with multiple fractures.
The incident has shocked Muslim-dominated Jaisinghpur and nearby villages, where almost 800 of the 1,000 families are engaged in dairy farming.
Angered residents say that a man from a village of cow lovers was wrongly targeted and accused of smuggling the animal for slaughter.
"Just because we are Muslims it does not mean that the cow is not dear to us," says Jaibin, a resident, explaining how people here provide more care and facilities than several gaushalas (cow shelters).
In August last year, over 500 bovines died at the government-run Hingonia Cow Rehabilitation Centre in Jaipur because of extremely poor living conditions.
None of the villagers could fathom how a man who had been a dairy farmer all his life could become a cattle smuggler in just a day.
"Don't Muslims drink milk from cows or look after them? Then why aren't we considered gausevaks?" asks Mustaq Ahmed, a dairy farmer from Kotla, an adjacent village.
"Gau rakshaks are robbers who loot and beat people on the pretext of cow protection. Real cattle smugglers are let away while dairy farmers such as us have to pay with our lives," he says.
Across the village, children play with cows while a motley group of people assemble near television sets, watching media reports on the attack by gau rakshaks.
In another corner of the village, Pehlu Khan's youngest son, Arif is lost in thought as he stares aimlessly at people passing by—his injured eyes are still blood-red.
"We had one buffalo that we sold at the (Jaipur cattle) fair and bought a milch cow in exchange. After we were attacked, the gau rakshaks took all our money and the animals were sent to gaushalas even though we produced receipts issued by the Jaipur Municipal Corporation. We don't know what we will do now," said Arif.
For villagers, their routine visit to Jaipur to buy cattle has now become a journey of fear and uncertainty.
As dairy farmer Umar Mohammed pats a 10-day-old calf affectionately, one could sense the pain in his voice.
"For ages, we have gone to the cattle fair in Jaipur because the animals there are cheaper. Moreover, the fair is known for the Shekhawati breed of cows which are popular among dairy farmers. If a dairy farmer is lynched because he bought a cow to increase milk produce, then what else is there left to say?" he asks.
Milk from Mewat is supplied to Delhi, Faridabad
The large dairy house inside Jaisinghpur is filled with commotion as several villagers deposit their milk produce with Abdul Qaum who patiently measures fat from each of the farmer's milk produce.
"Every day, over 1,000 litres of milk are produced here in Jaisinghpur and most of the dairy farmers are Muslims. Twice a day, the milk is accumulated and sent to dairies in Delhi, Faridabad and Gurgaon," says Qaum, who oversees the process.