'Gandhis important for Congress unity, Rahul should be the chief': Ashok Gehlot
Mar 13, 2022 03:37 PM IST
The Congress managed to get only 18 of 117 seats in Punjab in a crushing defeat.
Ahead of the Congress's top body meeting on Sunday, Rajasthan chief minister and top party leader Ashok Gehlot said that the party lost Punjab "due to the internal conflict" as he stressed - in the same breath - that the Gandhis are important for the party's unity. Rahul Gandhi should lead the party as the president, he added. "In 2017, the Congress was united and we won (Punjab). After (Charanjit Singh) Channi became the chief minister, the environment was conducive too but it was our mistake that due to the internal conflict, we lost the assembly elections in Punjab," he was quoted as saying by news agency ANI.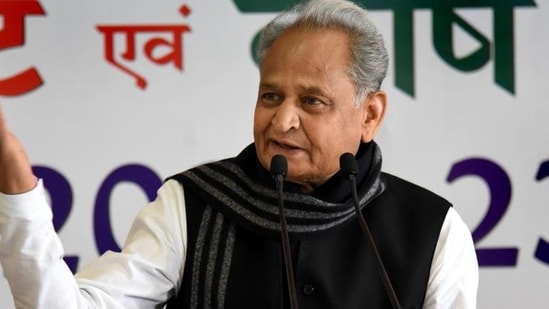 "Rahul Gandhi should become the party chief. For nearly three decades, nobody from the Gandhi family has become a prime minister or a minister. It is significant to understand that the Gandhi family is important for Congress' unity," the 70-year-old leader was quoted as saying by news agency ANI.
Hitting out at the rival BJP, he said: "The politics of polarisation is easier. The BJP propagated the Congress as a party for Muslims on social media. Our way is to maintain integrity and unity of the country. During polls, religion comes to forefront while issues of inflation and jobs take a backseat for the BJP."
The Congress faced a crushing defeat in Punjab after months of infighting that pushed Amarinder Singh to step down as the chief minister and quit his party of decades. Even though CS Channi was chosen as his replacement but rumblings did not stop. Navjot Singh Sidhu, an Amarinder Singh critic, continued to raise issues with the party's high command.
On Sunday, Sonia Gandhi will chair a Congress Working Commitee meet. The party has faced poll setbacks in Uttarakhand, Manipur, Goa and Uttar Pradesh too.
(With inputs from ANI)