'I saw it on WhatsApp': Why people believe hoaxes on the messaging app
Jun 16, 2017 09:51 AM IST
In many cases of lynching, fake messages circulated on WhatsApp added to the problem.
One example of the potential damage social media messaging can inflict was seen last month in Jharkhand. Villagers in Kolhan region, who had been constantly getting WhatsApp messages warning them of child traffickers, lynched seven men, suspecting them to be traffickers. WhatsApp messages containing pictures of dead children had been circulated in the region which has a history of child trafficking. The messages and pictures were fake but there was no mechanism to verify their authenticity.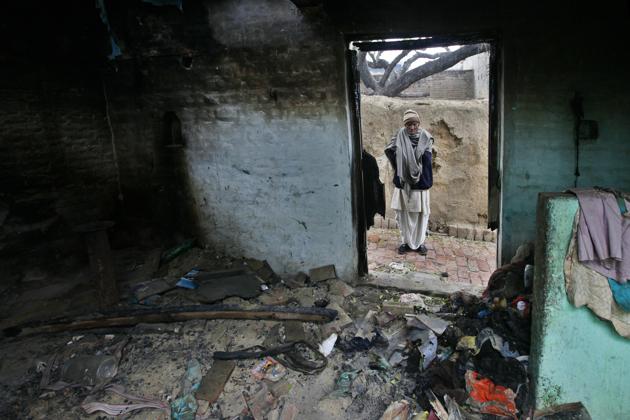 Increasing Internet penetration, cheaper smartphones and technology that enables social media communication in regional languages are among the factors that have made India the biggest market of WhatsApp. It has become the most favoured communication platform for family members, friends, colleagues and young entrepreneurs. At the same time, it hosts an avalanche of rumours that have led to fatal tragedies.
Stay tuned with breaking news on HT Channel on Facebook.
Join Now
"WhatsApp has become the most popular form of rich messaging, better than sms and mms," said Pratik Sinha, who runs AltNews, a site that debunks fake propaganda. "Many morphed images get circulated. It was an image from Syria that got circulated in Jharkhand. I have seen videos in which people [in the videos] are speaking a different language but when people are in a certain emotional state because of their ideology or situation on the ground, it affects them. In Jharkhand, it was a fear psychosis."
Vibodh Parthasarthy, faculty at the Centre for Culture, Media and Governance at Jamia Millia Islamia University, said, "The conditions under which messages circulate often tend to act as triggers. In an already charged environment, false pieces of information could be interpreted in ways that contribute to enhancing pre-existing prejudice, rumours or intent."
Incidents of rumours and half-truths finding their way on WhatsApp outnumber cases of genuine information getting circulated. The 2013 Muzaffarnagar riots were triggered by a video which showed two young men being killed. It turned out that the incident had taken place in the Gulf Region. The UP police highlighted the misuse of social media in the lynching of Mohammad Akhlaq in Dadri in late 2015 -- it was rumoured that he possessed cow meat. Earlier this year, a video purportedly showing a Muslim mob lynching a Marwari woman for refusing to wear a burqa did the rounds on social media. It was a two-year-old video from Guatemala.
Experts argue that one should be cautious in attributing violence to irrational media reception. "Violence and threats to violence exist in contexts that exceed media reception. Media is often held out as a causal factor when other factors are not addressed," said Ravi Sundaram, professor at Centre for the Study of Developing Societies. "Under colonial rule, newspapers were seen as promoting seditious content; following independence, cinema was seen as exciting the 'passions' of unruly mobs. In recent years, this burden has passed on to social media."
Agreed Sanjoy Hazarika, director, Commonwealth Human Rights Initiative, "During the Emergency when many people were detained and arrested on flimsy grounds, I remember seeing large street hoardings saying telling people not to spread rumours. Rumour mongering has now a new avatar: a part of social media."
The real problem, Hazarika said, is the confidence of the perpetrators that they can buck the law and get away scot-free after posting provocative posts. "The police must not just enforce the rule of law but strongly uphold the rights of citizens everywhere."
That can be a tall order. It is difficult to trace the person at the beginning of the messaging chain because WhatsApp is encrypted end to end, meaning every user has a unique encryption key. "It is good for privacy but makes it difficult to monitor," said Sinha.