In small towns, web and word of mouth help infertile couples
Jul 21, 2018 08:05 PM IST
Rising incomes, changing attitudes, and a virtuous cycle of successful outcomes at regional clinics are making IVF popular outside the metros.
Late last year, while reading a Hindi daily, Bishan Dev came across what seemed like one last chance at fatherhood.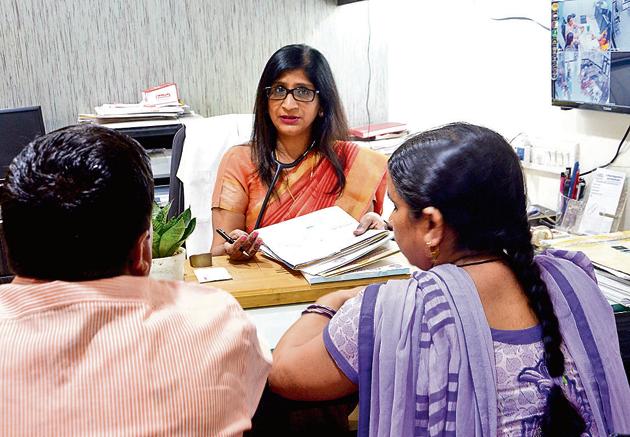 The 39-year-old sugarcane farmer in Uttar Pradesh pored over the advertisement for an IVF centre in Bareilly, about 25 km from his village. Over eight years, he and his wife Kamla had already spent over ₹3 lakh on Unani and Ayurvedic treatment options, and on travelling to multiple shrines across the country, all in the hopes of bearing a child.
A neighbour had once talked about IVF, then Bishan saw the ad, and the couple decided to give it a try. "Everyone is getting it done," he says. "I have read all the details on the internet. I could now guide other people about the procedure." Kamla is now in the fourth month of her pregnancy. The procedure has cost them about ₹1.25 lakh.
The Devs are among a growing community of people driving the proliferation of assisted reproduction clinics in Tier 2 cities and small towns.
Of the 18 clinics in Uttar Pradesh, for instance, 8 are in Tier 2 cities such as Meerut, Agra, Bareilly, Hapur and Muzaffarnagar, according to the National Registry of ART Clinics and Banks in India.
Factors driving this growth include rising incomes and the falling cost of the procedure, changing attitudes to fertility treatments, and a virtuous cycle where successful outcomes at regional clinics encourage others seeking children to give it a shot.
"Until 10-15 years ago, the common perception among the less educated was that IVF was some kind of operation and should be the last resort. Now I get patients who have been married for two years. They don't want to waste time on other procedures," says Dr Latika Agarwal, medical director of the Sarthak Test Tube Baby Centre in Bareilly, which Bishan Dev and his wife have been visiting since December.
Dr Agarwal's centre is 15 years old, and in that time she says the number of patients she sees a month has risen from 2 to 20.
With three other IVF centres in Bareilly now, the city has become a magnet for people living in nearby towns such as Pilibhit, Badaun and Shajahanpur too. Even in areas with literacy rates far below the national average (Bareilly's is 60% against a national average of 74%), superstition has given way to hope.
"A common notion among people used to be that a test tube baby would not be their biological child," says Dr Agarwal. "I remember telling couples that they could get DNA tests done if they had any doubts, and I would pay for the test."
There's another interesting angle to the growing number of takers for IVF — delayed motherhood in working women, and the rise of nuclear families.
"Over the years, I have seen women becoming more career-oriented," says Dr Neera Agarwal, Consultant Obstetrician & Gynecologist at Bareilly's Manas Clinic and Infertility Centre. "This is a good trend and should be encouraged. One of the consequences is that they have less fertile cells by the time they are ready to start a family."
As for the nuclear family effect, one of Dr Neera's clients explains, "In my father and grandfather's time, people would adopt a child from within the clan. Any decision had to be vetted by elders," says a 36-year-old construction worker waiting his turn at Dr Neera's clinic. "Things have changed now. I have two brothers. We all live separately. When and how I plan a family is nobody's business."
(With inputs from Chandan Kumar)
Exciting news! Hindustan Times is now on WhatsApp Channels
Subscribe today by clicking the link and stay updated with the latest news!"
Click here!
Get
Latest India News
along with
Latest News
and
Top Headlines
from India and around the world