India wants constructive engagement with Pakistan, PM Modi tells Imran Khan
Hindustan Times, New Delhi and Islamabad |
Jayanth Jacob and Imtiaz Ahmad
Aug 20, 2018 09:55 PM IST
India looking for constructive and meaningful engagement, Prime Minister Narendra Modi told his Pakistani counterpart, newly-elected Imran Khan.
Prime Minister Narendra Modi has sent a letter to his newly elected Pakistani counterpart Imran Khan, conveying New Delhi's commitment to build good neighbourly relations and pursue constructive and meaningful engagement, people familiar with the development said on Monday.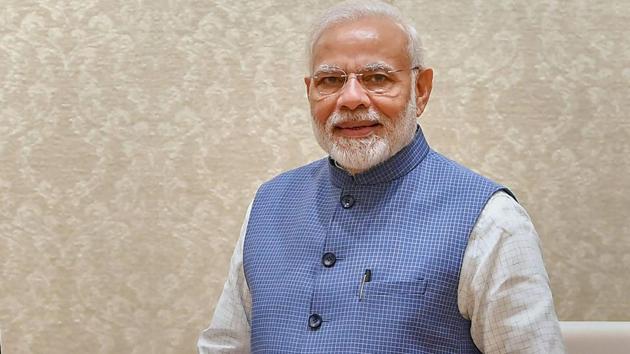 Modi sent the letter to Khan on Saturday, the day the cricketer-turned-politician was sworn in as Pakistan's 22nd premier. At his first news conference on Monday, Pakistan's foreign minister Shah Mahmood Qureshi acknowledged the letter was received on Sunday.
Qureshi called for a "continued, uninterrupted dialogue" and appeared to imply that India had made an offer of dialogue to Khan. He said that Modi "has sent a message about starting the path of dialogue", which he described as "a very positive thing".
Both sides issued clarifications later in the day that Modi's letter was limited to "constructive engagement".
"Prime Minister Modi expressed India's commitment to build good neighbourly relations between India and Pakistan and pursue meaningful and constructive engagement for the benefit of the people," an Indian government official said in New Delhi after Qureshi's news conference.
Pakistan's Foreign Office spokesman said the letter mentioned the "way forward was only through constructive engagement".
In the letter, Modi recalled his phone call with Khan in which they spoke of their "shared vision to bring peace, security and prosperity on the Indian subcontinent in order to make it free of terror and violence and to focus on development", said the Indian official quoted above.
Qureshi said he will work for better relations and bridging the trust deficit with all neighbours, including India and Afghanistan.
Referring to India, Qureshi said: "We need a continued, uninterrupted dialogue, which is the path of wisdom." He said his message to his Indian counterpart would be that "we are not just neighbours, but we are atomic powers with many problems…in my opinion, there is no other solution but dialogue."
He added, "We cannot afford any accidental adventurism, when the reaction time is so limited. Knowing the difficulties, the complex problems and even if there is no easy or quick solutions, we have to engage."
Referring to Atal Bihari Vajpayee's 1999 visit to Islamabad and Lahore, Qureshi said the late prime minister had accepted the "reality of Pakistan and said we have problems, of which Kashmir is a part".
Qureshi's remarks built on Khan's offer to India last month that Pakistan is ready to respond positively to any peace effort. "If India takes one step toward us, we will take two," Khan had said.
The neighbours have been struggling to normalise their ties, with India pegging the resumption of dialogue to Pakistan clamping down on terror groups operating from its territory. Afghanistan has also accused Pakistan of supporting Taliban militants fighting the Indian- and Western-backed government in Kabul. Pakistan denies aiding insurgent groups in Kashmir and Afghanistan.
However, Pakistani security policy is largely determined by the military and not the civilian government. The previous government led by Nawaz Sharif sought better ties with India and hopes soared following Modi's surprise visit to Lahore in December 2015, the first such trip by an Indian prime minister in more than a decade. But the hopes dashed weeks later when militants attacked Pathankot airbase in Punjab.
Qureshi, who served as foreign minister in the previous Pakistan Peoples Party government during 2008-11, said his ministry will be in charge of foreign policy but will take advice from "national security institutions".
Strategic affairs expert Brahma Chellany cautioned that all indicators "after Pakistan's military-engineered election point to a hardline policy toward India".
"The military has emerged stronger, with Imran's cabinet packed with figures who served in Gen Pervez Musharraf's military regime. Imran has reduced himself to a puppet of the military, with his cabinet looking like a Musharraf 2 team. In this situation, India needs to be vigilant against potential Pakistani efforts to stage major cross-border and terrorist attacks," Chellany said.