Rajasthan's scissorhands? Panic in villages after 'ghost' chops off women's hair
Jul 06, 2017 03:55 PM IST
It started off as a rumour and became a quasi-truth over time through messages on social media and local 'godmen' who seem to be profiting the most from it.
There is a new entrant in the supernatural world in some parts of western Rajasthan and unlike the mythical bogeyman, it's something that scares not just the kids but their parents as well.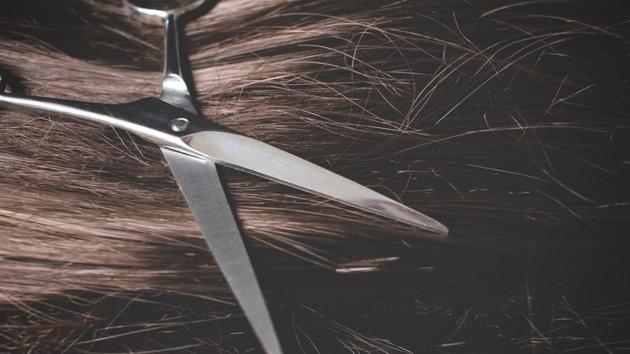 For over a fortnight, district administrations along with the police in western Rajasthan are at their wit's end trying to solve cases where families have complained that the hair of girls and women are being cut, with no suspect being held so far.
Stay tuned with breaking news on HT Channel on Facebook.
Join Now
It started off as a rumour and became a quasi-truth over the time by courtesy of forwarded messages on social media and local 'godmen' who seem to be profiting the most from it.
"A few days ago, my 13-year-old daughter Asha (name changed) was sleeping in the night when someone chopped off a thick bunch of her hair. We came to know about the incident when she woke up and started crying," Baburam Meghwal, told the Hindustan Times.
Meghwal, a resident of Phalodi in Jodhpur district, was already aware of the phenomenon from newspapers reports and WhatsApp messages when the incident in his house happened.
"We suspect occult activities and the supernatural being involved in this as there was no outsider present in our house during the time of the incident," said Meghwal.
Tarachand Lakhan claims his family was 'drugged' when the hair of his 14-year-old daughter Komal (name changed) was snipped.
"I work at a hospital as a fourth class staff and was on duty when the incident happened. My family was watching TV when a strange smell started to come through the cooler and they all fell asleep," Lakhan told HT.
He added that after waking up, they found a lock of Komal'a hair near the front door of their house.
"We were extremely worried after the incident and had to conduct a pooja in our house to ward off any evil force that was behind this phenomenon. I didn't go to work for the next two days and stayed guard at the house," said Lakhan.
According to the police, at least 12 such incidents have been reported in the past fortnight in the rural division of Jodhpur, where women have complained of their hair being cut by an unknown entity. The other instances pertain to various areas of Bikaner such as Bajju, Bangarsar and Mankasar.
"We are investigating all the occasions but so far it's not clear that who all are behind the phenomenon. Most of these incidents have taken place in the remotest of villages where literacy is very poor," said Ravi, Jodhpur superintendent of police (rural).
The police have also said that in two of the cases, including the lone instance where the hair of a man was chopped, it has been found out that the 'victims' had cut the hair themselves.
Rumour mill at work, again
It's been just over a month that seven people were lynched in Jharkhand over alleged rumours that they were child lifters. Before the incident, the panic about child lifting gangs had allegedly spread and taken to an abnormal level through fake messages being circulated on social media.
Around mid-June, WhatsApp groups in Bikaner, Jodhpur and other districts of western Rajasthan were abuzz with similar messages. They 'warned' villagers that a group of outsiders with occult powers have entered the area, they are people who can shape shift and are cutting the hair of women for occult practices.
Read | Jharkhand lynching: When a WhatsApp message turned tribals into killer mobs
HT is in possession of such fake WhatsApp messages, which are also accompanied by photos of evil spirits, visibly morphed and often comical. But as the panic surrounding the rumour suggests, the messages have found several takers.
Much like Jharkhand, these messages have made the villagers extremely wary of strangers and they have even created patrolling squads that go on nightly vigils. Gradually, the rumours are turning the villages into places hostile to strangers.
"Before the hair of my daughter was cut, we would hear rumours about how a gang of Muslims has entered villages in Bikaner and Jodhpur that is cutting the hair of people," said Lakhan.
Rumours such as these increase the chances of any untoward happenings like that of Jharkhand taking place in Rajasthan.
"I was visiting a nearby village during the night when a group of people armed with sticks confronted me. It was only after the mediation of an acquaintance did they let me enter the village," said a resident of Tinvri village in Jodhpur on condition of anonymity.
However, in spite of the messages being circulated on social media for almost a month now, the police haven't been able to reach the source and apprehend anyone for inciting the villagers.
"We are trying to spread awareness about these rumours and have made sure that cops accompany the villagers in such nightly vigils to monitor the situation. Strong action will be taken against those spreading such rumours," said Jodhpur SP Ravi.
In the past fortnight, even as the administration is clueless about tackling the situation, people in other districts such as Jalore, Barmer and Jaisalmer have also complained about the 'hair cutter', who seem to be preying on the superstitions and insecurities of less literate villagers.
Profit from panic
If there's one particular group that has benefitted from the panic and fear of the villagers, it's the cult of village godmen known as 'bhopa' in Rajasthan. Many of the families are visiting these bhopas, asking for solutions.
These godmen, under the 'influence of spirits', tell the worried families that an evil force is after them and as expected, to ward off the ghosts the panicked villagers need to fill up the pockets of the bhopas.
"I have written letters to the SPs of the concerned districts to find out who is spreading these rumours and directed them to take strict action. The bhopas are flaring up the situation by spreading unnecessary panic for their own profit," Suman Sharma, chairperson of Rajasthan state commission for women, told HT.
Activists too have slammed the government over the rumours and have demanded the arrest of those spreading them.
"Today, we have an unscientific government in power which is promoting such superstitious beliefs through various means including the changes made in school textbooks," Kavita Srivastava of the People's Union for Civil Liberties (PUCL) said.
She added such beliefs about occult power and fictional beings such as wizards and witches are reminiscent of past social evils.
"If such rumours are encouraged then it won't be long before we start revisiting patriarchal social evils such as the sati pratha. The government should undertake a campaign to spread awareness about these baseless rumours and reprimand those spreading them," said Srivastava.