Rs 12,000 crore of MP funds lie unutilised, Uttar Pradesh tops list
Aug 30, 2018 06:53 AM IST
Data shows that in February, funds alloted but unspent stood at Rs 4,773.13 crore while 2,920 instalments of Rs 2.5 crore were yet to be released, resulting in a total backlog of Rs 12,073.13 crore. In both cases, the problem was at the district level.
As much as Rs 12,000 crore of the local area development funds of Members of Parliament (MPLADs) have remained unutilised since the 14th Lok Sabha was constituted (in 2004), largely on account of district agencies and authorities not following through on them, according to a government report prepared earlier this month.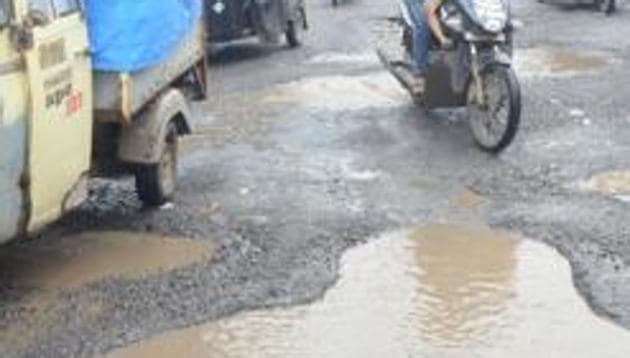 The Union ministry of statistics and programme implementation's report shows that as of February 2018, Uttar Pradesh leads the list of states with unspent funds, followed by Maharashtra, Bihar, Rajasthan and Madhya Pradesh. To be sure, it isn't clear whether the situation has changed since.
Stay tuned with breaking news on HT Channel on Facebook.
Join Now
"The (UP) government is coordinating with the MPs for effective utilisation of fund. Together, the party and the government would ensure maximum utilisation of the funds which could be used for the upliftment of the poor and the needy," said UP minister Siddaharth Nath Singh.
Bihar minister for planning and development Rajiv Ranjan alias Lalan Singh said he would have to look into the exact causes as to why the funds remained unutilized. "There may be various causes. At times several MPs recommend some projects on lands which are involved in legal wrangles. We have to look for the exact reasons for non-utilisation of funds," he said.
Debashish Chakraborty, additional chief secretary in the Maharashtra planning department, said: "It may have happened that some of the MPs have not suggested work during their tenure though most of the MPs ensure that their funds are spent by the end of their tenure.'
"It is complete discretion and choice of the MPs to suggest work and the state government hardly has any role to play. All our collectors take the work under MPLAD scheme very seriously and act on them forthwith," Chakraborty added.
The statistics and programme implementation ministry has called a review meeting on August 30 with all its state-level nodal secretaries to address the issue. It is also proposing better coordination between state and district authorities along with the respective MPs to ensure better usage of MPLAD funds.
The agenda paper of the meeting shows that in February, funds alloted but unspent stood at Rs 4,773.13 crore while 2,920 instalments of Rs 2.5 crore were yet to be released, resulting in a total backlog of Rs 12,073.13 crore. In both cases, the problem was at the district level.
"Ministry has observed that a large number of instalments are not being released due to non-furnishing of requisite documents by the nodal district authority. In many cases, the delay is caused because already-released funds have not been utilized or there is a failure to obtain the utilization certificate (UC) from implementing agencies/ implementing districts. Releases are delayed also because of faulty UCs or faulty audit certificates," the agenda paper said.
That isn't surprising, according to Pronab Sen, the former chief statistician of India. "We have to remember the disadvantages of an MP; the district administration is always more sensitive to MLAs (members of the legislative assembly) as they are answerable to the state government. Quite often, local MLAs tend to poach ideas put forth by MPs. But on the other hand MLAs tend to spend more time in their constituencies, also because it's smaller than that of an MP's. MPs have to be more proactive in identifying the needs of the locals," he added.
Under the scheme, all Lok Sabha and Rajya Sabha MPs get Rs 5 crore each year for development work in their constituencies or states. Each MP has the choice of suggesting to the district collector development projects using the funds of the MPLAD scheme.
The annual fund of Rs 5 crore is released in two equal instalments. So, a Lok Sabha MP is entitled to 10 instalments in the tenure of 5 years adding up to Rs 25 crore while each Rajya Sabha MP gets Rs 30 crore in 12 instalments over 6 years.
"The rules of release of funds under MPLAD needs to be more facilitating and flexible. Opposition-ruled states create roadblocks at each step in utilising the fund. I have three districts in my constituency so three different district collectors will pose three different hurdles for me to use the MPLAD funds. Why are funds under MLALAD used more optimally than MPLAD? There lies your answer," said Rajiv Satav, Congress Lok Sabha MP.
The rules of the MPLAD scheme state that the work has to be completed within 18 months from the date of demitting office in the case of Rajya Sabha MPs or dissolution of the Lok Sabha, and subsequently accounts have to be closed. But the government report shows several accounts dating back to the 14th Lok Sabha are yet to be closed.
Currently, the 16th Lok Sabha is in the fourth year of its five-year term.
"Obtaining utilisation certificate for a project is at the centre of using MPLAD. The UC gets stuck as most constituencies comprise more than one district and it gets caught between the different district collectors. But since its not a lapsable fund we should not be overtly worried about it," said Nishikant Dubey, a Bharatiya Janata Party Lok Sabha MP.