Sunil Jakhar clarifies his 'Are you joking' tweet, attacks Channi, Ambika Soni
Mar 14, 2022 05:36 PM IST
Former Punjab Congress chief Sunil Jakhar said he did not want to accuse anyone of anything but it is "disappointing to see the kind of sycophancy played out in CWC yesterday."
The Congress Working Committee met on Sunday to discuss the party's poor performance in the assembly elections of five states Uttar Pradesh, Uttarakhand, Punjab, Manipur and Goa. The party lost Punjab to Aam Aadmi Party. While the CWC unanimously urged Sonia Gandhi to lead the party from the front, Punjab senior Congress leader Sunil Jakhar was perhaps 'shocked' at a report which termed Charanjit Singh Channi as 'asset'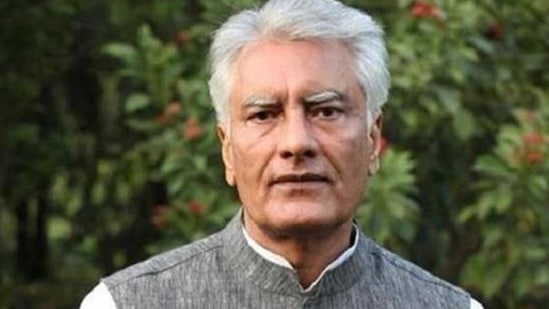 "An asset -- r u joking?" Sunil Jakhar tweeted training his gun not only at Channi but also at Ambika Soni for proposing Channi's name as the chief minister when the Congress opted for a change in Punjab, a few months before the election.
"Thank God he wasn't declared a 'National Treasure' at CWC by the 'Pbi' lady who proposed him as CM in first place. May be an asset for her but for the party he has been only a liability. Not the top brass, but his own greed pulled him and the party down," Sunil Jakhar tweeted. Jakhar's name was doing the rounds when Amarinder Singh resigned and the party was looking for a new CM. Sunil Jakhar was also a possible CM candidate in Punjab.
As his tweet created a furore, Jakhar told news agency ANI that his idea was not to accuse anyone of anything. "Disappointing to see the kind of sycophancy played out in CWC yesterday," he said.
"Report suggests certain leaders who have been Rajya Sabha MPs for 30 years are hoodwinking party high command. These very people made the recommendation for the CM post. Instead of acknowledging it, they are now trying to put it on Rahul Gandhi," Jakhar said.
"People of Punjab wanted change, but the person who was projected was caught with his hand in the til. The remedy was worse than the disease. The next 5 years will be challenging for Punjab & party," Jakhar said.