Supreme Court to hear petitions against ban on BBC documentary on February 3
Feb 02, 2023 09:57 PM IST
The BBC documentary critical of Narendra Modi in the context of 2002 riots was not screened in India. The government blocked tweets and YouTube content sharing links to the documentary in India.
The Supreme Court will on Friday hear two petitions challenging the ban on the BBC documentary on Narendra Modi -- India: The Modi Question. A bench of Justice Sanjiv Khanna and MM Sundresh will take up the petitions which were mentioned for an urgent listing before CJI DY Chandrachud on January 30.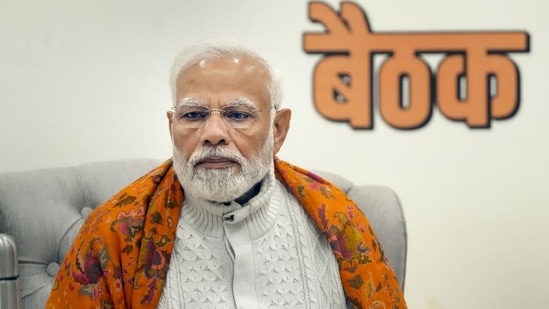 On Monday, Trinamool Congress MP Mahua Moitra, senior journalist N Ram and advocate Prashant Bhushan approached the Supreme Court seeking direction to restrain the central government from censoring the BBC documentary. Centre's decision to block the documentary is "manifestly arbitrary", and "unconstitutional", the petition filed by advocate ML Sharma said. Even if the contents of the documentary and its viewership/discussion thereupon are unpalatable to the powers that be, it is no ground to curtail the freedom of speech and expression of the petitioners, the plea said.
The documentary became an issue of internal and external politics as the external affairs ministry dismissed the documentary as a propaganda piece. UK Prime Minister Rishi Sunak distanced himself from the row and the UK government too asserted that the UK is investing heavily in its relationship with India and what BBC documentary claims is its independent output.
University campuses witnessed unrest last week over the screening of the documentary while political attacks and counter-attacks continued.
On Thursday, Rajya Sabha MP and senior Supreme Court advocate Mahesh Jethmalani said BBC is linked to China's Huawei. "BBC apologists in India demand proof that Huawei payments to BBC were linked to the documentary. Its not just Huawei that pays BBC but at least 18 other Chinese clients! Lord Alton MP in a stinging criticism of BBC says "HIS BREAD I EAT, HIS SONG I SING," Jethmalani tweeted.
Topics