Tax revenue higher than expectation: FM Arun Jaitley tells Rajya Sabha
Hindustan Times, New Delhi |
P Suchetana Ray and Jayanth Jacob
Feb 09, 2018 11:29 PM IST
The finanace minister was replying to the debate on the general budget in Rajya Sabha.
The NDA government is looking forward to higher-than-estimated direct tax collection in 2017-18, finance minister Arun Jaitley told the Rajya Sabha on Friday even as he expressed concerns over volatile crude prices.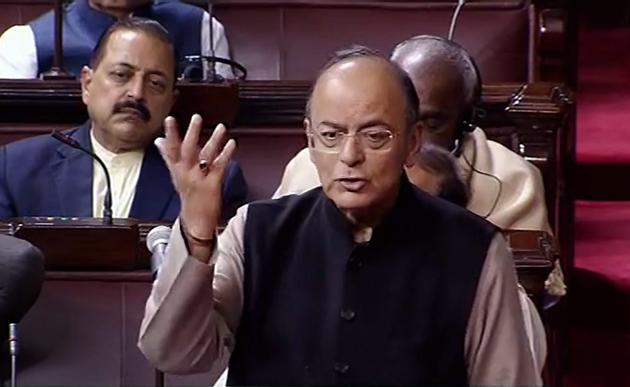 In his reply to the debate on the general budget, Jaitley also accused the previous UPA government of under-spending on development schemes.
He said that the latest data till January 31 shows a 19.3% growth in personal and corporate income tax collection in the April-January period over the same period last financial year.
Even as the direct tax revenue showed buoyancy, he said crude prices which have been on the rise.
"High prices of global oil doesn't suit us. Today, we are on the outer periphery of comfort," said Jaitley.
According to a finance ministry statement, personal and corporate income tax collection swelled to Rs 6.95 lakh crore between April-January 2018. The net collections for corporate income tax showed a growth of 19.2% and personal income tax at 18.6%, said a statement from finance ministry.
"My initial estimate was a 14% to 15% rise in income tax. But latest figure shows 19.3% till January 31. Two more months are still to be added," Jaitley said, adding that the crackdown on black money and the implementation of GST has also widened the tax net.