Three sisters found murdered with injuries on their throats in Bihar's Banka
Jun 05, 2018 11:32 PM IST
The girls, aged between 10 and 14 years, were killed with sharp edged weapons in Bihar's Banka district, the police said
Three minor girls who were sisters were found murdered at a village in Katoria of Bihar's Banka district, 240km southeast of the capital Patna on Tuesday morning.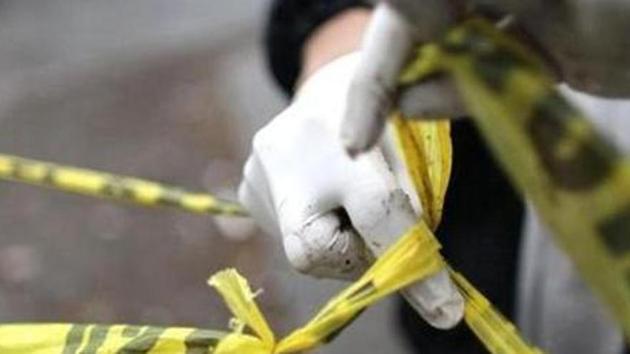 The girls, aged between 10 and 14 years, were killed with sharp-edged weapons, said police. They also suspect the girls were raped before being murdered.
Stay tuned with breaking news on HT Channel on Facebook.
Join Now
"The girls were alone at home at the time of the incident as their father worked as a labourer in West Bengal and mother had gone to a village near Jasidih in neighbouring Jharkhand," said Banka SP Chandan Kumar Kushwaha.
The incident came to light when the mother returned home on Tuesday morning and found the house locked from outside, said Kushwaha. The neighbours broke open the lock and found the bodies, he said.
The woman later named a few persons whom she suspected of committing the murders, said Kushwaha. "Police have detained two suspects for interrogation," he added.
Kushwaha said an axe and another sharp-edged weapon suspected to have been used in the murders and bloodstained clothes of the victims had been recovered from the crime scene. The bodies had cut marks on their throats besides wounds on foreheads, said Kushwaha. He added that services of forensic experts and a dog squad had been requisitioned to help police.
Kushwaha did not rule out rape. "But only the postmortem report would confirm if the victims were sexually assaulted," he said.
Another police officer said the victims' belonged to a poor family. As no household belonging was found missing, it was suspected that the murders could be related to rape, he added.
According to data obtained from the Bihar police headquarters, the state has witnessed a 14.38% rise in crime in 2017 compared to the previous year's figures. While in 2016 Bihar had registered 52,364 major cognizable offences like murder, robbery, burglary, riot, rape, road robbery, kidnapping, kidnapping for ransom and theft, the same increased to 59, 898 in 2017, which meant an additional 7,534 cases in total.
The proliferating crime continues this year, raising serious concern among citizens over the state's effectiveness in containing the murders, rapes, abductions, and robberies.
As per records, in the first two months of 2018, Bihar police registered in all 35,522 cognizable crimes. The figures included 399 murders, 280 robberies, 4793 thefts, 162 rape incidents and 1,222 rioting incidents. The figures have virtually doubled by May 1 but the official data is yet to be compiled, police sources said.