TMC's rethink of Goa alliance strategy may impact Oppn politics
Feb 15, 2022 05:48 AM IST
The rethink is likely to have larger ramifications in the Opposition's politics in the coming days apart from the rumblings within the Mamata Banerjee-led party
Even before the first vote was cast in the Goa assembly elections on Monday, there was a rethink of strategies in the Trinamool Congress camp with regard to wooing the Congress for an alliance in the state, people aware of the matter said.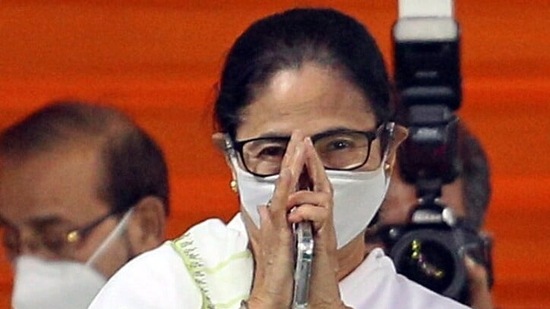 The rethink is likely to have larger ramifications in the Opposition's politics in the coming days apart from the rumblings within the Mamata Banerjee-led party.
After days of trying to woo the Congress into an alliance, the TMC, which possibly faces a limited prospect in the Goa elections, has started sending different signals. The TMC's Goa incharge Mahua Moitra, a Lok Sabha MP, said in a recent interview that her party's pact with the Maharashtrawadi Gomantak Party (MGP) will prevent "consolidation of Hindu votes" and predicted that after the polls, the Congress, AAP and TMC could be together.
During the latest Parliament session, a senior TMC leader confessed to a senior Congress strategist that the decision to fight the polls in Goa "without much preparation" was "wrong", a person aware of the matter said, asking not to be named. "Bro", he told the Congress leader, "it was a bad choice."
West Bengal chief minister Mamata Banerjee has already distanced herself from the party's Goa campaign and last week quipped that it was handled by "someone else," indicating the responsibility of the outcome of the Goa campaign would lie with other leaders. The leader also said that giving former Goa CM Luizinho Faleiro a Rajya Sabha berth was a "mistake" as he refused to contest in the Goa polls for the TMC.
For the Congress, the Trinamool's rethink and its strained ties with poll strategist Prashant Kishor, will be a development to watch. In the Congress quarters, several leaders hold Kishor, popularly called PK, responsible for the TMC's aggression against the Congress.
"A good result for the Congress in Goa, albeit a small state, can alter its equation with other opposition parties, particularly the TMC. It will underline, once again, that there's little Opposition hope without the Congress and also make TMC more careful about venturing into new areas outside Bengal," said a senior Congress leader who coordinates with the TMC on the floor in Parliament.
But a good result for the TMC can further strain its ties with the Congress, which refused to join any pact with TMC or even the Shiv Sena-Nationalist Congress Party combination in the Goa polls. "The Congress will realise how, despite losing ground to other parties, it is not ready to accept a combined Opposition force to take on the BJP," said a Kolkata-based TMC leader, asking not to be named.