Union Budget 2023-24: Promotion of Indian languages receives impetus
Feb 03, 2023 12:19 AM IST
Finance minister Niramala Sitharaman in the Union Budget 2023-24 has set aside ₹300.7 crore for the national institutions for the promotion of Indian languages, an increase of 20% from 2022-23
In a push to government's efforts to promote indigenous languages and Indian Knowledge Systems (IKS) among the youth, finance minister Niramala Sitharaman in the Union Budget 2023-24 has set aside ₹300.7 crore for the national institutions for the promotion of Indian languages, an increase of 20% from 2022-23, and doubled the fund for the IKS scheme.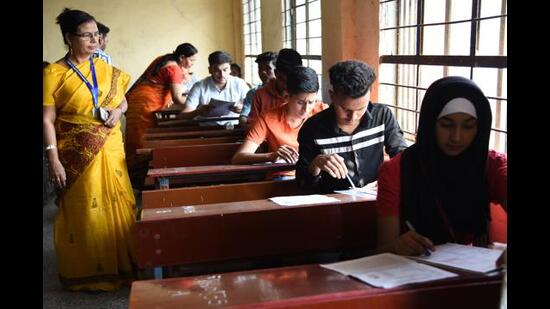 The Union government led by Prime Minister Narendra Modi has taken several steps to promote regional languages in educational institutions, including introduction of technical and professional courses in these languages.
According to the budget document, the grants to institutes for promotion of Indian languages have increased to ₹300.7 crore in 2023-34 from ₹250 crore in the current financial year and nearly 70% more than ₹176.5 crore in 2021-22.
Also Read | Budget FY22 brings big cheer to markets
These institutions include Central Sanskrit University, Kendriya Hindi Sansthan, National Council for Promotion of Urdu Language, National Council for Promotion of Sindhi Language, Central Institute of Classical Tamil and National Initiative for Quality Higher Education in Indian Languages.
For the Central Institute of Indian Languages (CIIL), Mysore, which works for the promotion of all Indian languages including Kannada, Telugu, Malayalam and Odia, the fund allocation has increased to ₹53.61 crore in 2023-24 from ₹43.50 crore in the revised estimate in 2022-23.
The allocation for the IKS scheme has also increased to ₹20 crore from ₹10 crore (budget estimate) in 2022-23. Under the scheme, the elements of knowledge from ancient India and its contributions to modern India are being incorporated in the curriculum at both school and higher education levels.
In 2020, the government had established an IKS division as an innovation cell at the All India Council for Technical Education (AICTE) to promote interdisciplinary research on aspects of indigenous knowledge.
University Grants Commission (UGC) chairperson M Jagadesh Kumar said the budget allocation has been done in line with the National Education Policy (NEP) 2020 which lays emphasis on imparting education in Indian languages and promoting the IKS among the youth.
"The UGC has formed an apex committee to work with Indian authors to prepare textbooks at undergraduate and postgraduate levels in different Indian languages and disciplines. These books will be available in digital format and can be made accessible to the students on the national digital library announced in the budget," he said. "Besides, the budget allocates ₹300 crore to some institutes for promoting Indian languages, which is 20% higher than last year's allocation. It will further supplement our efforts in promoting Indian languages."
Kumar said that additional allocation to IKS will also boost the government's efforts of integrating the ancient Indian knowledge into our regular curricula. "For implementation of IKS, resource materials are required, and we need trained teachers to teach the Indian knowledge system," he said. "Recently, UGC has issued guidelines for training teachers in IKS. UGC will scale up its efforts in the coming months."
Besides, for the directorate of Hindi, the allocation has increased to ₹39.47 crore in 2023-24 from ₹36 crore in the current fiscal year. The directorate, which has four regional centres, works with the objective of propagation and development of Hindi as a link language.