26/11 attacks accused Headley to depose before Mumbai court tomorrow
Feb 07, 2016 09:09 PM IST
David Coleman Headley would depose before a special Mumbai court on Monday and reveal the sequence of events and planning behind the 26/11 terror attacks, said senior public prosecutor Ujjwal Nikam.
The arrested American operative of Pakistani terror group Lashkar-e-Taiba (LeT), David Coleman Headley, will depose before a Mumbai court via video conferencing from the US in the 26/11 terrorist attacks trials on Monday morning.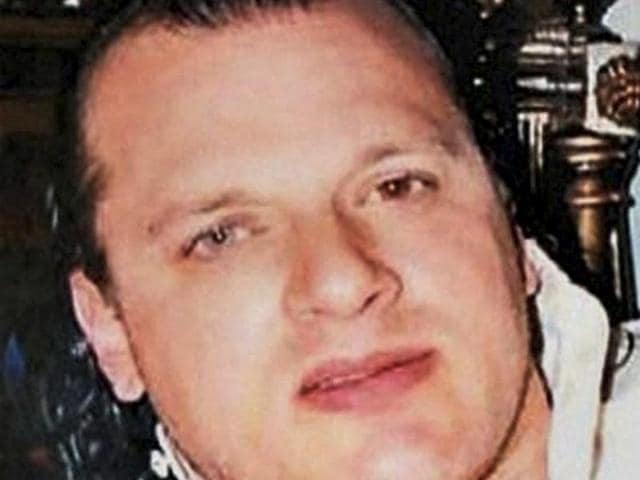 Chicago resident Headley alias Daood Gilani, arrested by US authorities in 2009, would be confronted with evidence gathered by the National Investigating Agency (NIA) and police in connection with the conspiracy behind the 2008 terrorist attacks on Mumbai that killed 166 people. He has been charged with playing a pivotal and active role in the criminal conspiracy.
Stay tuned with breaking news on HT Channel on Facebook.
Join Now
"The Mumbai court wrote to the special NIA court in Delhi seeking evidence gathered by the anti-terror agency against Headley. The correspondence took place between the two courts directly," an NIA official said.
The NIA charge-sheeted Headley for the larger conspiracy to attack a series of targets in India that began with the Mumbai attack but went beyond that. "The Mumbai trials are associated with only the 26/11 attacks," an official said.
The American of Pakistani origin, who has been an LeT member since 2002, had told the Mumbai court last December when he was first produced via video conferencing that he was ready to depose and turn approver in the 26/11 trials if he was pardoned. The court granted his wish and accepted him as a prosecution witness.
"The conspiracy was hatched outside India … No direct evidence is there so far for the offence of criminal conspiracy. In this case fortunately for the prosecution, David Coleman Headley has willingly decided to unfold the conspiracy which was hatched outside India," the court said.
Headley had also turned approver in the US in the trial against his former partner and friend Tahawwur Rana, a Pakistani Canadian operative of the LeT. This helped him get a lenient sentence and a promise that he will not be sent to India or any other country to face trial. He was sentenced to 35 years in prison by the US court.
In his testimony, Headley told about his reconnaissance of the 26/11 targets and several other places in India under instruction from the LeT and two Pakistani spy agency, ISI, officers — Major Iqbal and Major Samir.
Headley travelled across India, mainly Delhi, Mumbai, Jaipur, Pushkar, Goa and Pune on several occasions to scout for targets under the guise of a representative with a company — Immigrant Law Centre with its office at Tardeo in the Maharashtra capital.
He extensively surveyed Hotel Taj Mahal Palace and Towers, Hotel Trident, Sidhdhi Vinayak Temple, Phadke Temple, Mantralaya, the Harbour area, railway and bus stations, and the World Trade Centre before the 26/11 attacks.