NIA crackdown reveals arrested Mumbra man is chief of ISIS India wing
Hindustan Times |
, Mumbai
Presley Thomas and Charul Shah
Jan 25, 2016 08:44 AM IST
The nabbing of Muddabir Mushtaq Sheikh from Mumbra, a suburban Thane district, as part of the countrywide crackdown against the Islamic State (ISIS) that led to the arrest of 14 people, has brought to the fore the systematic recruitment process and the al Qaeda-like hierarchical structure of the terror outfit in India, leaving the central and state agencies worried
The nabbing of Muddabir Mushtaq Sheikh from Mumbra, a suburban Thane district, as part of the countrywide crackdown against the Islamic State (ISIS) that led to the arrest of 14 people, has brought to the fore the systematic recruitment process and the al Qaeda-like hierarchical structure of the terror outfit in India, leaving the central and state agencies worried.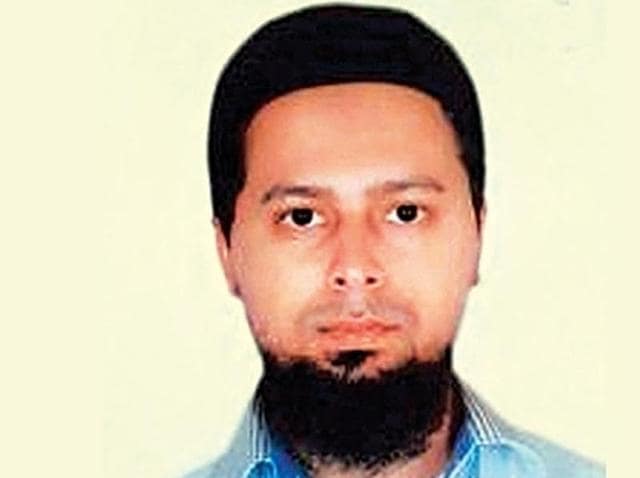 The structure of the outfit was decided by Shafi Arman, the handler of recruitments in India operating from Syria, in 2013, and Sheikh, 33, was made the amir (chief) of Ansar-ut Tawhid fi Bilal al-Hind, ISIS's wing in India.
Stay tuned with breaking news on HT Channel on Facebook.
Join Now
Khalid Ahmed Ali Khalid alias Rizwan, a 20-year-old arrested during the raids in Mumbai, was the second-in-command of IS in India, under whom four other chiefs were nominated, said police sources interrogating the suspects.
He was on Sunday produced before a holiday court of magistrate Amit Launkar in Mumbai and was remanded in police custody till January 30.
Read more: Scouting on Whatsapp, Twitter: Terror outfits look for recruits online
Khalid sought forgiveness, saying "galti ho gayi saab (I have made a mistake, sahib)".
According to the police, Khalid played a key role in the indoctrination of Ayaz Sultan, Malwani resident who has gone missing, who was then made a recruiter. Khalid, according to sources, had visited Malwani and stayed with Sultan, and had also met other members, who were indoctrinated by Ayaz.
Sources said the terror group's hierarchical structure, which IS has adopted from al-Qaeda and improved, was decided by Shafi in 2013 when he made 33-year-old Muddabir Mushtaq Sheikh from Mumbra as the amir (chief) of Ansar-ut Tawhid fi Bilal al-Hind, the IS wing in India. Muddabir was also arrested during the raids.
Since the arrests in Mumbai, Mangaluru, Bengaluru, Hyderabad and Uttar Pradesh, more than a dozen suspects were under surveillance.
Khalid told investigators that he used to guide people under him exactly on the basis of instructions he received from Shafi in Syria.
Both Mudabbir and Khalid have no remorse for their actions or them having joined the IS.
In fact, Mudabbir went to the extent of telling his investigators that he had no respect for the Constitution of India.
"He told us that his arrest does not make any difference to the structure of the IS in the country. He was bold enough to say that some other person will be made the Amir and work to establish IS will be continued," a police officer said.
What is disturbing is the manner of attacks Shafi has told these recruits to conduct. "It is not alone to conduct blasts in the country. From operating like lone wolves who could use anything including a knife to attack a foreigner to organising multiple attacks in the country, Shafi was guiding them. His method is to attack and create confusion, and has told them that the IS from Syria will issue statements owning responsibility," said another officer.