Pietersen lords over Zaheer-less India
Jul 23, 2011 02:21 AM IST
How have things changed for Praveen Kumar! A month ago, he had the label of a one-day specialist against his name. On Friday, he is seen as a bowler who has revived the art of old style of swing bowling in Test cricket. Sanjjeev K Samyal reports. Scorecard
How have things changed for Praveen Kumar! A month ago, he had the label of a one-day specialist against his name. On Friday, he is seen as a bowler who has revived the art of old style of swing bowling in Test cricket.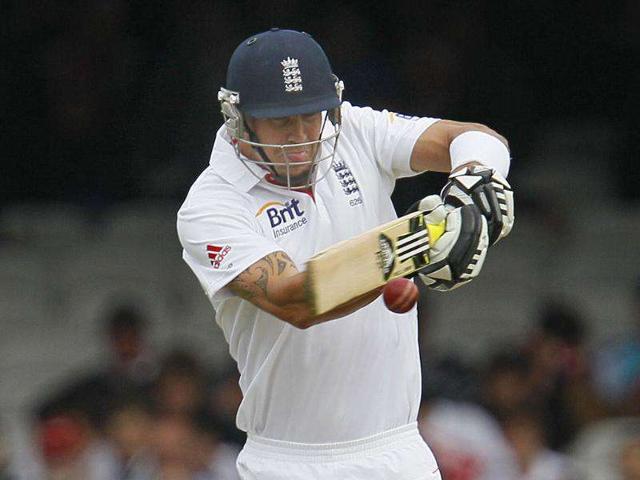 Seen as a line and length bowler from the maidans of the nondescript Meerut, Kumar won over the Lord's crowd with a lionhearted bowling effort on the second day of the opening Test against England. Pushed on the backfoot by injury to their spearhead, Zaheer Khan, Kumar proved to be India's unlikely hero as he single-handedly took on the might of the hosts batting.
He claimed the first five wickets to fall on the day to put his name on the famous honour board at Lord's and earn a standing ovation from his section of the crowd, that is the area where he was fielding, fine-leg.
However, Praveen's heroics may not be enough to bail out his team as his former Royal Challengers Bangalore teammate, Kevin Pietersen, put England in a dominating position at the end of the day's play.
The England No 4 roared back into form with a magnificent unbeaten double hundred as the hosts declared on 474 for eight. In reply, India were 17 for no loss with Gautam Gambhir and Abhinav Mukund looking solid in the six overs they faced before close.
KP in class act
It was a superb display from Pietersen as he first batted himself in before taking apart the Indian attack. He had to be circumspect at the start of his innings as the ball was swinging and seaming when he came into bat on the first day. But, when the conditions brightened up on the second morning, Pietersen switched his gears effortlessly. He looked to dominate by moving forward and across, trying to work the pacers to the on-side. Pietersen's ploy worked as he confused Ishant Sharma and Praveen to try and bowl wider and play into his hands. He started with three fours past the bowler and towards the end of the day he literally toyed with the Indian attack.
Praveen lifted his game a notch higher than the first day. He swung the ball and his direction was better. His skiddy style kept the batsmen on their toes. He opened his account by removing the well-set Jonathan Trott with a perfect outswinger and added Ian Bell, Eoin Morgan, Matt Prior and Stuart Broad's wickets to his kitty.
Overall, from the visitor's point of view, Praveen was the only bright spot in day's play. Zaheer was ruled out of the innings and the needed support from Sharma and Harbhajan Singh never came. With three days to go, the pressure is on the famed Indian batting line-up now to prove their mettle.