Fate of N-power plants hangs in balance in MP
Jan 02, 2017 11:40 AM IST
Thirty-four years after they were first proposed in Madhya Pradesh, the fate of its first two nuclear power plants still hangs in balance.
Thirty-four years after they were first proposed in Madhya Pradesh, the fate of its first two nuclear power plants still hangs in balance.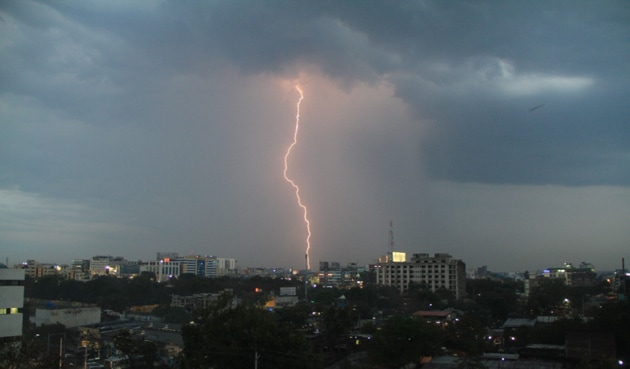 After they were first proposed in 1982, the Centre gave 'in principle' approval for setting up 1,400 MW nuclear power plant at Chutka village in tribal-predominant Mandla district in 2009, and 2,800 MW nuclear power plant at Bhimpur village in Shivpuri district in 2011.
The Nuclear Power Corporation of India Ltd (NPCIL) will set up indigenous pressurised heavy water reactors at two plants to produce electricity.
While NPCIL is still carrying out survey, compiling data and checking water availability for Bhimpur plant, the land acquisition is incomplete for Chutka after seven years of the Centre's nod as some project-affected people have moved court to demand fair compensation for their lands to be acquired for the project.
Though the project cost is ₹15 crore per MW, the state energy department feels that time and cost over-runs in their construction will be phenomenal. "The reasons for this include delays arising from doubts on safety features of nuclear reactors and financial problems of reactor-supplying companies. Will not be surprised if government yields to pressures from western MNCs (multinational companies) and opt for imported reactors, fuel which will increase the cost manifold," an energy department official said wishing anonymity.
According to NPCIL associate director Ashok Kumar Nema, exact cost of Chutka plant will depend on how fast the project is implemented. "It may take five years to complete project once construction starts. Construction will commence soon after government gives financial sanction," Nema told HT.
Located in catchment area of Bargi dam built on Narmada river, Chutka's Gond tribals are unhappy with compensation government is offering.
"We are not against plant, we want country's progress. But government is giving compensation at rate of ₹3.83 lakh per hectare for our farms being taken up for nuclear plant. When we go to buy new farmland, it is available at double or treble the rate. Most of us are tribals with limited means and education," said Chutka village sarpanch Dayal Singh Kokaria who has three acres of farmland left after he lost over 20 acres for Bargi dam construction.
A letter dated October 2, 2016, sent to (DAE) secretary Dr Sekhar Basu by former union power ministry secretary EAS Sarma, questions the need for nuclear power plants. The letter (HT has a copy) refers to DAE's proposal to shift Haripur (West Bengal) nuclear power project and Westinghouse nuclear reactors from Mithi Virdi (Gujarat) to Andhra Pradesh.
"DAE has nonchalantly agreed to shuffle projects from western and eastern to southern regions without considering regional demand profiles which erodes credibility of electricity regulators on one hand and raises questions about DAE's own professional standing and motives on the other."
The letter also mentions about government's exhuberance in clearing a large number of thermal power plants, whose cumulative capacity is three times more than projected by Planning Commission up to 2031. "Compounding this situation is DAE's plan to add several thousand MWs of nuclear electricity," letter stated.
Ironically, the Centre avoided sanctioning nuclear power plants till 2009 to MP which is a power-surplus state. "This was because MP had large coal deposits and thermal plants. In its place, Centre approved nuclear plants at Tarapur (Maharashtra), Kakarapar (Gujarat) and Kota (Rajasthan)," said PL Nene, ex-chairman of the MP Electricity Board.
CHUTKA NUCLEAR POWER PLANT
Land: 283 hectares spread over Chutka, Kunda village panchayats
No of people affected: 605. To be relocated at Gonji Rayat village, 12 km from Mandla
Cash compensation disbursed: ₹38 crore to 423 people.
Rehab & Resettlement: ₹10 lakh per family
"Exciting news! Hindustan Times is now on WhatsApp Channels
Subscribe today by clicking the link and stay updated with the latest news!"
Click here!