Frail Congress Seva Dal seeks young blood for resuscitation in MP
Jun 15, 2015 04:32 PM IST
They were two organisations born within a period of two years with similar objectives.
They were two organisations born within a period of two years with similar objectives.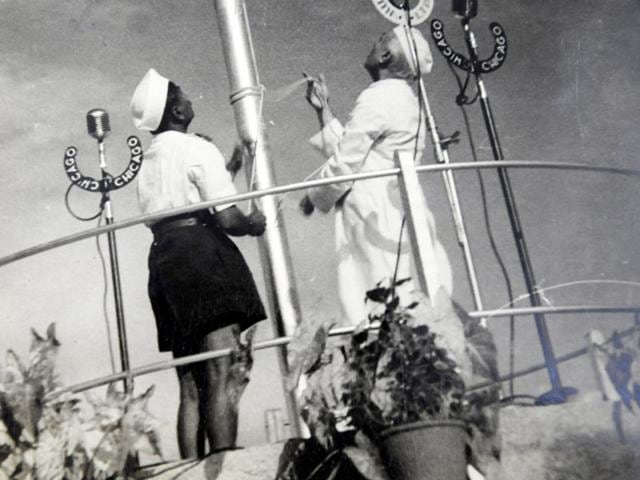 Yet, in the last 90 years, one has grown in strength and influence and become the parent ideologue of the Bharatiya Janata Party (BJP), while the older organisation, marginalised by its own Congress party, is struggling for survival.
The Congress Seva Dal, the Congress's frontal organisation founded in 1923 as a disciplined force to fight the British, serve India and propagate party ideology, has been reduced to less than half of its strength in the last three decades in Indore.
The city now has about 3,500 swayamsevaks (volunteers) of the approximately 30,000 volunteers present in Madhya Pradesh.
"We're in search of young blood. We want to raise a whole new generation of Congress Seva Dal swayamsevaks in MP to keep our legacy alive," said state Congress Seva Dal additional chief organiser Omkarlal Yadav, 55.
Most Seva Dal volunteers worked in the city's seven textile mills, which were closed down a decade back. A majority of them came from the low-income group and either shifted their political loyalties or stopped working for the organisation.
On the other, the Congress appears to have lost interest in it and only seeks its service during elections and flag-hoisting ceremonies.
Naturally, the Seva Dal feels ignored. "We don't expect much from our party. At least it can provide us space for our training camps," remarked Dhan Singh Jagariya, a Seva Dal volunteer since 1968.
"Seva Dal alone can make new Congress members because we have door-to-door contact," another veteran volunteer Narayan Birje said.
Strangely, the Congress Seva Dal and the Rashtriya Swayamsevak Sangh (RSS) have much in common. Like the RSS, the Hindustani Seva Dal, as the Congress Seva Dal was earlier known, was formed to train volunteers in lathis/javelin throw, surya namaskar and physical exercises.
Trained to be patriots, its volunteers were taught about the country's polity, its freedom struggle and economic conditions.
Even today, the Seva Dal's training camps are held thrice a year to provide youth and adults a similar training.
The chapter on Indian culture contained in the Seva Dal Margdarshika (guide) published by the Congress in 2001 hails Bhagvad Gita as the 'best scripture,' saying it contains "an extract of Indian knowledge."
The chapter draws instances from Hindu epics Mahabharat and Ramcharitmanas to explain Indian values.
Like the RSS, its volunteers help the administration regulate crowds during Lord Mahakal palanquin procession in Ujjain during the month of Shravan and during the month-long Simhastha fair held every 12 years.
Its volunteers manage the crowd during religious festivals, contribute in rescue operations during natural calamities and help the administration restore peace during communal conflicts.
With increasingly similar roles and ideologies, it's hard to understand why the Congress Seva Dal has lost significance even as the RSS has grown stronger over the years.
"(The) RSS is a decision-maker. It is BJP's supreme body. Seva Dal is merely a Congress wing that follows party diktats," a senior Seva Dal leader said on the condition of anonymity.