'Swarn Singh had precision, Vajpayee an instinctive feel, while Rao had hand on pulse'
Jul 12, 2015 08:42 PM IST
Former Indian ambassador to the United Nations Narendra P Jain, recently published his memoirs titled, 'Jina isika naam hai'. In an interview with Hindustan Times, he recalls his association with the country's leading politicians.
Former Indian ambassador to the United Nations, Nepal, Mexico and the European Union, Narendra P Jain, 84, recently published his memoirs titled, 'Jina isika naam hai'. In an interview with Hindustan Times, the 1953 batch IFS officer and an Indore resident recalls his association with the country's leading politicians.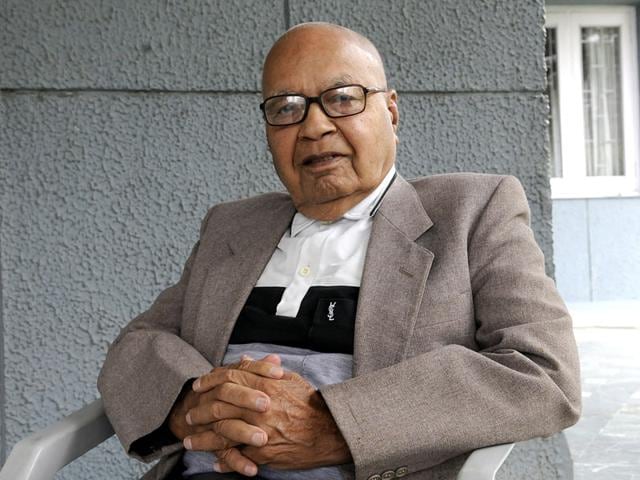 You have worked closely with former external affairs minister Sardar Swarn Singh, Atal Bihari Vajpayee, Narasimha Rao, etc. Who impressed you most?
Sardar Swarn Singh brought to his assignment tact, precision and deftness of a lawyer-turned politician. His debates at the UN Security Council on Bangladesh's cause, when East Pakistan liberation war (1971) was in full swing, were impressive. He proved to be more than just a match for his then Pakistani counterpart Zulfikar Ali Bhutto. During one of the council debates when Bhutto said that Sardar's hands are full of blood in conflict, Swarn Singh got up and showed his clean, spotless hands.
Vajpayee was a people's leader, a clear-headed visionary who worked on instinctive feel. Then Prime Minister Morarji Desai was unenthusiastic about Vajpayee's decision to deliver the UN General Assembly speech in Hindi. He agreed on the condition that no extra money will be spent on what he called-"this gimmick." I was in-charge and we managed it well. Narasimha Rao was astute, had a realistic attitude towards foreign policy. He had hand on the pulse.
Can you cite examples of how diplomats of countries not on friendly terms behave with each other socially?
There are no permanent friends or foes in diplomacy. During India-Pakistan bitter exchanges at the Security Council on the Bangladesh issue (1971), Pakistani ambassador Agha Shahi used to drop by my residence (New York) to play bridge game with then senior Indian ambassador Samar Sen. Bridge sessions which lasted till late night were laced with humorous banter. Then Sri Lankan ambassador, who was witness to bridge sessions, never ceased to admire the scene. We had similar experience with Chinese diplomats when mainland China replaced old China in the UN. We finally discovered that we could agree to disagree in a cool, cordial atmosphere.
What has been the most amusing experience of your diplomatic career?
I was appointed Nepal ambassador in 1979 when AB Vajpayee was foreign minister. I was asked to meet the then ruling Janata Dal president Chandra Shekhar who had objected to my appointment. When I went to meet him at his residence on Sunday morning, I found him squatting on the floor at his sitting room entrance with Nanaji Deshmukh sucking fresh mangoes. Instinctively, I also sat on floor, picked up a mango to suck. A surprised Chandra Shekhar cleared my appointment when he came to know I was no 'Burra sahib' but son of a freedom fighter.
Any distinctive quality you remember about your IFS batch mate and ex-foreign affairs minister Natwar Singh.

We have been friends for 62 years now. The quality I admire (in him) is that even after he rose in the political hierarchy, he remained the same jovial, cordial Natwar, ever ready for a repartee. He is exceptionally good at networking. I will be delighted if writes a book on evolution of India's foreign policy in background of (Jawaharlal) Nehru's vision.